Sian Kaan Private Sunset Motorboat Short Experience
Photosafari - Private Tour
Pick up time: 3:30 pm
Drop Off time: 7:30 pm
Actual Duration: 3.5 hrs.
Private Group: min 2 , max 6 people
Pick up points:
Playa, Tulum, All Riviera Maya
Prices

According to group size

From US $ 230.00 pp. / Child US $125.00 pp.
The Journey
We pick you up at your hotel/site at 3:30 pm to explore one of the most stunning lagoons in a Private Motorboat, in the Sian Kaan Natural Biosphere Reserve (Unesco World Heritage Site) where you can find a wide variety of marine ecosystem.  
Your adventure through Sian Kaan will be led by a Private Naturalist Guide and Professional Photographer, that will do a Photo Shoot of your experience during the day for you to have it as a gift.
"This is a magical place and best spot for bird watching; frigates, pelicans, boobies, cormorants, herons, egrets, ospreys and more. Join us on this wonderful tour to find natural beauty and capture it in a single moment."

It is possible to find reptiles such as crocodiles, lizards, iguanas and sea turtles. It´s also the habitat of the last wildlife manatees, an endangered species, and the biggest mammal in the Yucatan Peninsula.

You will visit the mangroves and understand the importance of the wetlands. They are among the most productive and biologically complex ecosystems on earth.

Mangroves provide nursery grounds for fish, tree-climbing crabs and a huge variety of birds.

We will organize a Picnic for you and your companions on a Virgin Beach in front of an Estuary, the Core Area of the Biosphere. Our Photography Guide will show you how to use your camera and will make an awesome Photo Shoot for you.

Our Private Tour comes to the end just in front of a Mangrove Island with the perfect Sunset. Enjoy it with your travel companions and we assure this will be an adventure you will remember forever.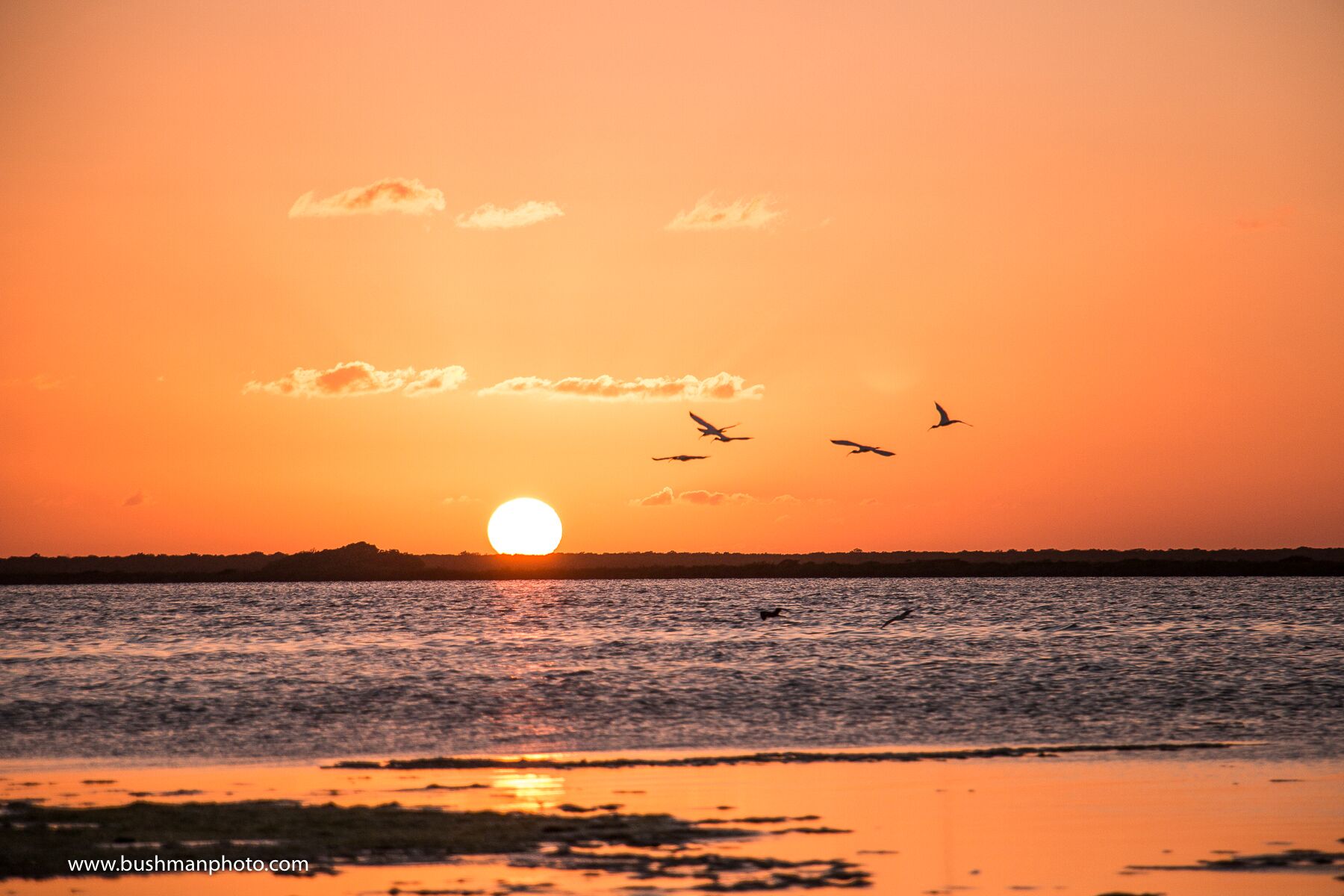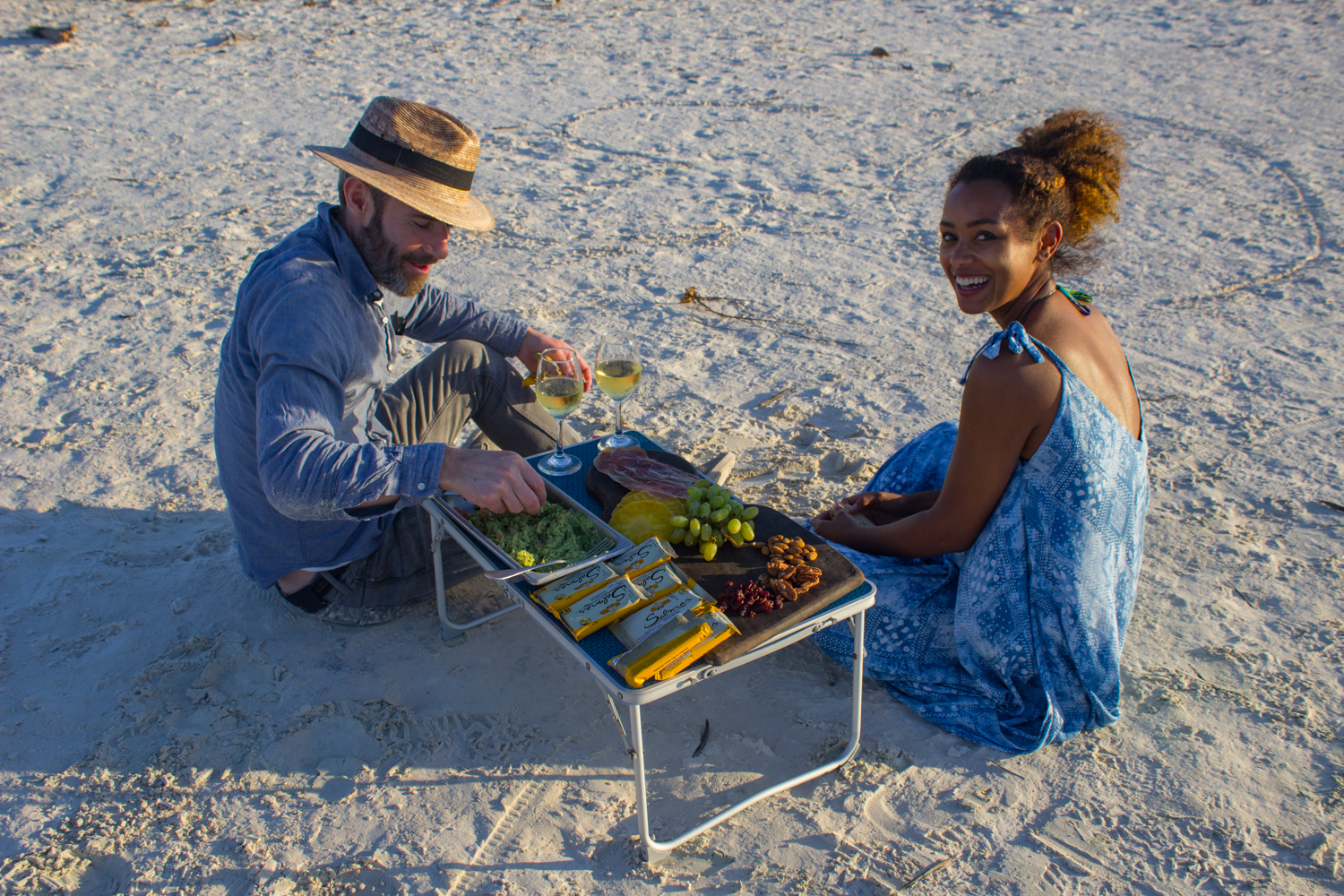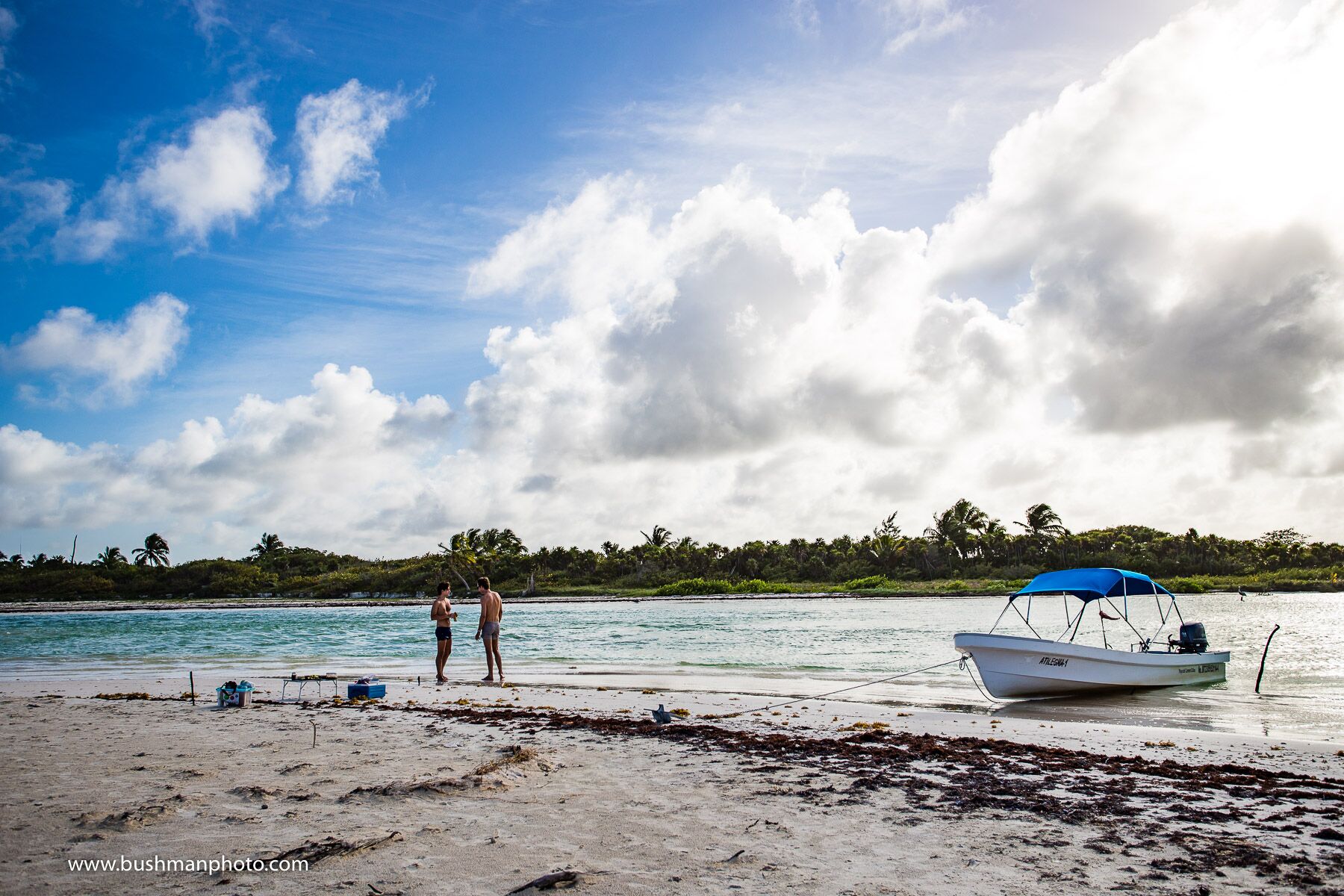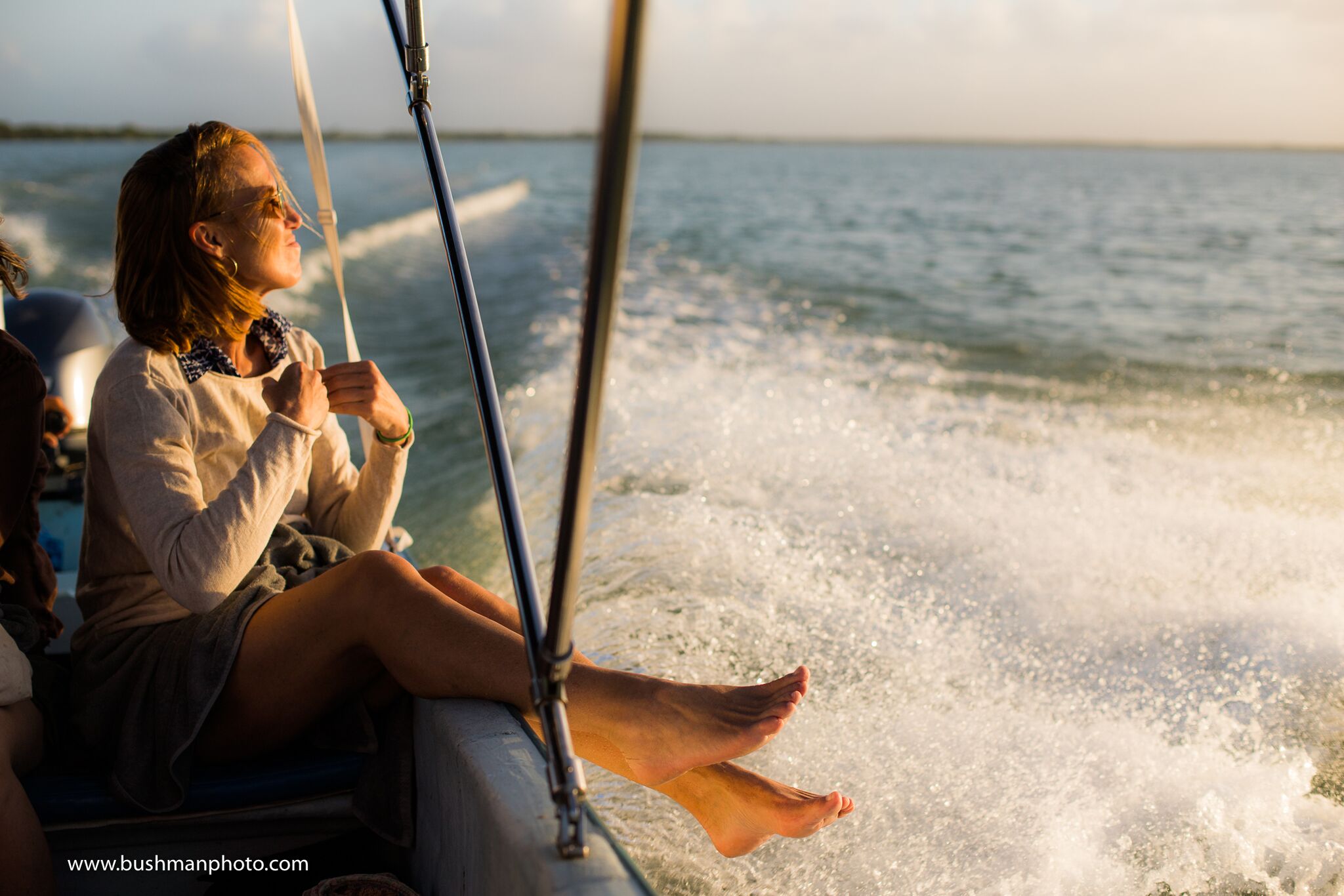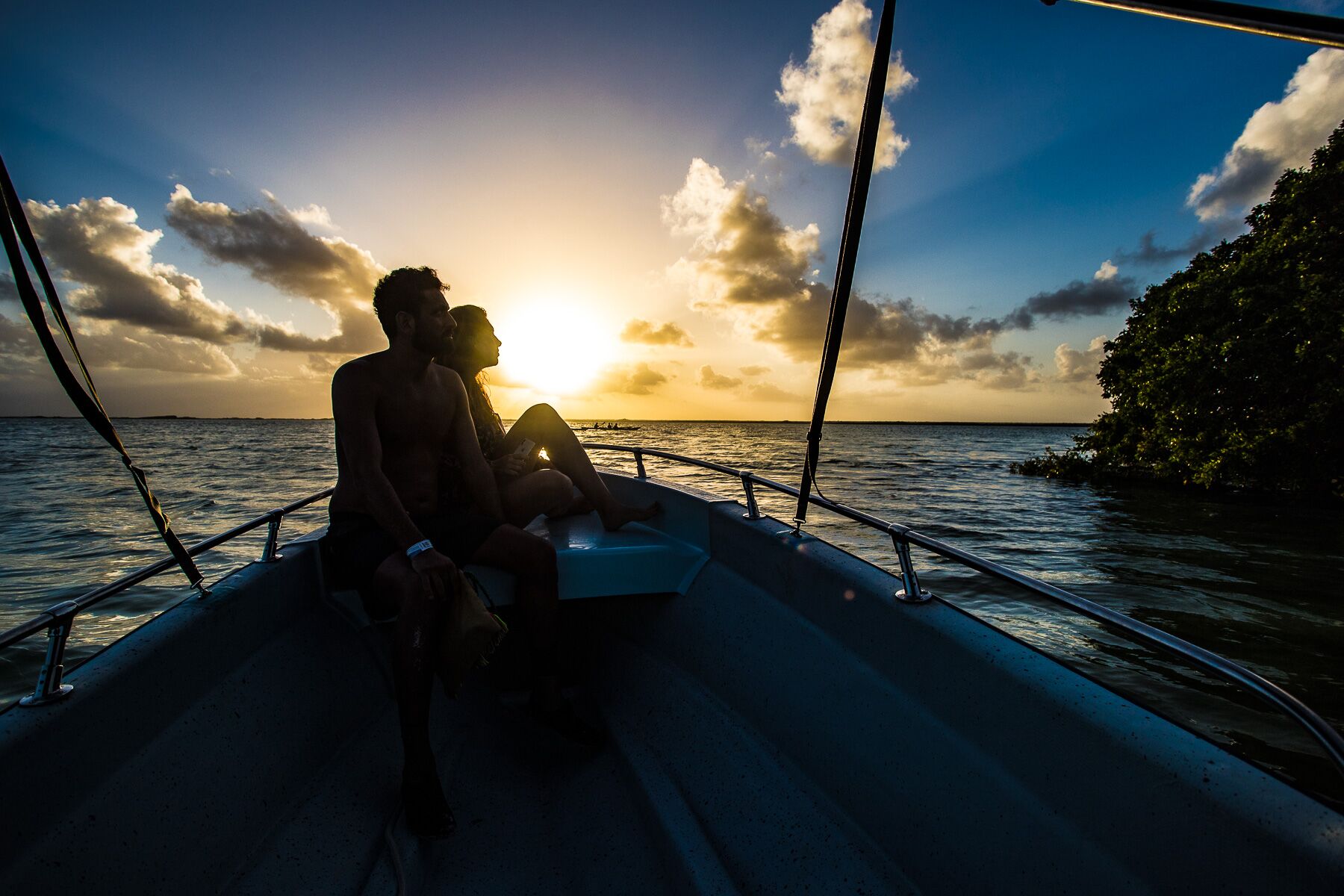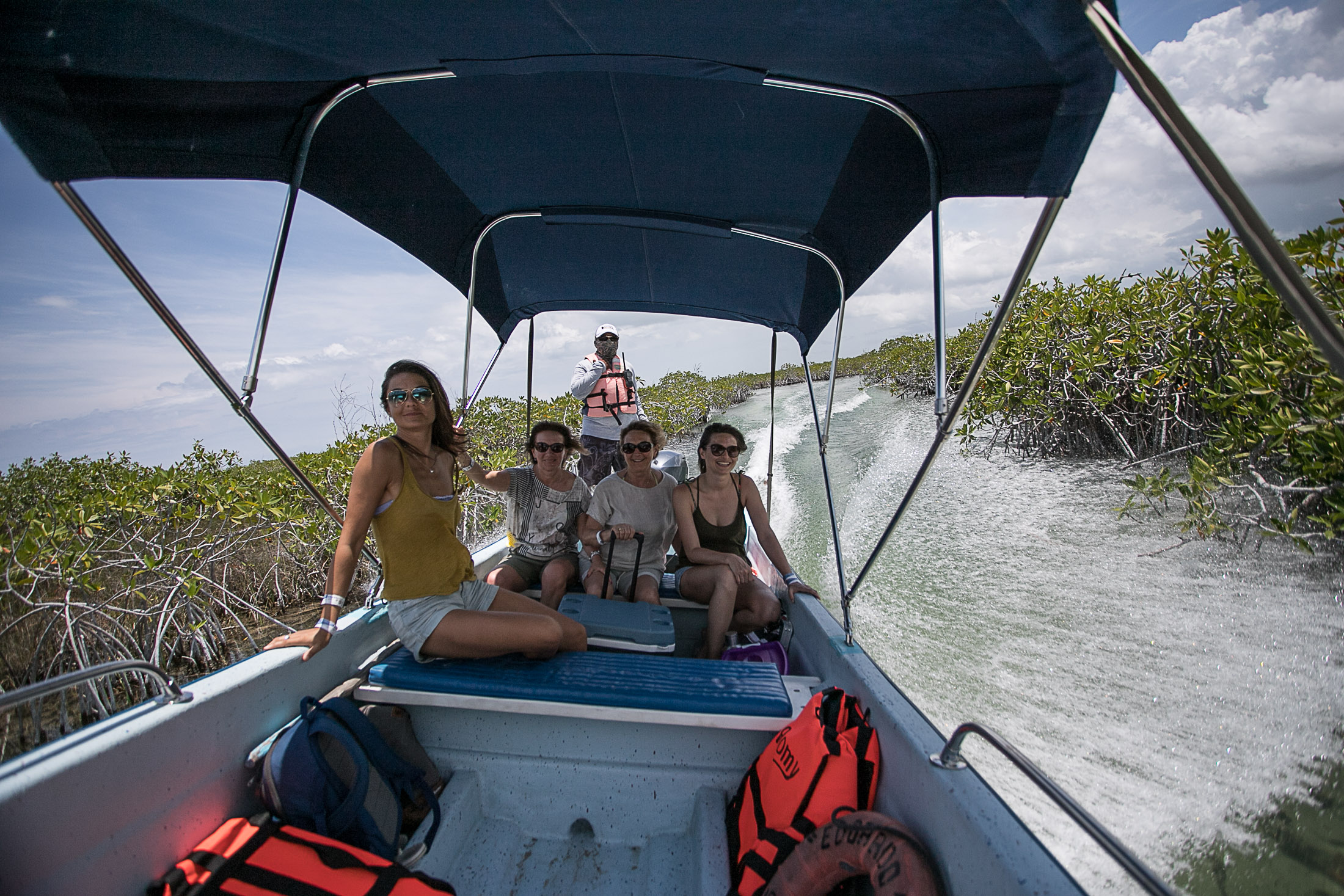 Highlights
Learn Photography while traveling away from massive tourism.

A Photo Shoot from a professional photographer during the experience.

A Private Motorboat sunset experience
Best birdwatching spot.

Have a Picnic in Virgin Beach

We offer only private tours.
The workshop includes:
DSLR reflex Canon Camera with two lenses
Biligual professional photographer / naturalist guide
VIP Transportation – Pick up and drop off in your hotel
Entrance fees to the different sites
Medical Insurance
Know before you book
Children under 8 are not allowed
Children from 8 to 11 have a special rate.
If you have a heart condition, you should not participate.
If you are pregnant, may not take part.
Maximum group size is 6 people.
You must be able to walk on unpaved or uneven terrain.
If you are prone to motion sickness, please take necessary precaution.
This activity operates in most weather conditions.
This activity operates rain or shine.
How to book
Select your desired Photographic Safari
Choose a date in the panel.
If no space is available on the desired date choose the next day in a green box.
Select the Qty of Child and Adults. (Minimun 2 pax)
The prices goes lower when the Qty increases
Fill in the booking form. And be very specific on your Pick up Details.
You must contact Bushman Staff immediately after booking to confirm your reservation and arrange transportation. Use the contact details on the voucher received by email.
Please send us an email or whatsapp us (+52 1 984 169 22 92) for any questions.
Searching Availability...
Unique Experience
This was an excellent tour that lasted 12 hours and was extremely unique. After doing research into the best activities for my girlfirend and i, I stumbled upon Mario's company. Mario supplied us with our own professional grade cameras and taught us to use them so that we could keep the memory sticks ourselves (…) extremely personal experience that allowed us to keep the memories forever.
I HIGHLY recommend using Bushman Photography if you do not want to get stuck in a huge group of tourists, doing cliche things (…) The food provided was also a pleasant surprise. 5/5 would reccomend to anyone.

"Experience this unique photo safari. Highly recommended."
It is a great choice for a different trip. I knew nothing about nature photography and learned a lot, I even have a couple of photos that were incredible. My girlfriend who had more knowledge, learnt new techniques and reaffirmed what she already knew. We met in a single day; cenotes, incredible ruins, the jungle, walked Tulum and take a boat in booking Siankaan to finish on an island. In each place we took spectacular pictures of animals, landscapes, nature and people. We were lucky to see a sunset with hundreds of birds flying above us. The tour includes lunch and took us to a very nice restaurant open, spectacular air in Tulum. Mario was an exceptional guide with the patience to teach about photography, in my case and in the case of my girlfriend much support and shared their knowledge and tips. I recommend it.

Awesome experience!
We we able to access Chichén Itzá before it was open to the public. I have to say that this was a magic experience for me and my wife; the peace, the quietness but at the same time the voices of the jungle were there.
I definitely recommend taking a tour with this guys. Our guide was an expert both on the touristic sites and I'm shooting outdoors.
A perfect 10

"A wonderful day"
I went with my husband and two friends to tour the cenote and lagoon. Besides having learned a lot about photography, we visited magical and non-touristy places. Mario is an excellent guide. We're thinking about taking another of their tours!!

"I loved It!!!"
Photo, culture, nature, history, and peace are things that live in this great experience. I like photography but had never taken a class. I learnt a lot with Bushman besides having spent an amazing d time. Eager to repeat it many times ... super recommended!

Amazing Tour-photography- Excellent Teachers!
Thank you for taking your time to share your knowledge with me. This tour is amazing, enjoying the wildlife in a Safe place, get the best moments in the Camera and my own memory, I am Totally glad with this experience!!!!

I highly recommend this tour!
We did both days and so glad that we did. Mario and Paulina were very professional and showed us some incredible places! We had done a photo tour before that we thought was amazing until this one! It was truly an unforgettable experience and would love to do another tour with Bushman Photography and Mario and Paulina on our next visit!

Incredible experience. One of the best tours I have taken!

I would recommend this tour to anyone and everyone. The staff are well organized, friendly, attentive, professional, positive and obviously passionate for their art. They provide one on one attention with an easy and understandable explanation of the features and settings of the camera. The sites visited are unique and interesting and looking at them through the lense gives you a whole new perception of the world around you. Snacks and food provided were of high quality and delicious. I left the tour with a sense of accomplishment and a new life skill.

Thank you so much for the incredible experience. I hope to be able to participate in this experience again in the future!

Unforgettable!

I had never participate to a photo safari and it was an unforgettable experience, how to perfectly combine the discover of amazing places with photography, Mario the guide super nice showed us how to handle with a profesional camera and brought us to the best places in Tulum, cenotes, ruins, the lagoon at the sunset .. amazing food at coqui coqui, he also took pictures of us which sent us the day after! excellent service, totally recommended!