Tulum Sunrise
&

Temazcal
Photosafari - Private Tour - Special Access
Enter the site as early as possible, and
enjoy morning light shining on the caribean sea.
Reclaim your roots and essence, beat your fears with the guidance of a Shaman inside a Temazcal
"Reconnect with your inner self and mother nature inside a Temazcal. This low heat sweat lodge simbolizes the mother's womb, a re-birth experience."
Pick up time: 5:30 am
Drop Off time: 13:30
Actual Duration: 8 hrs.
Private Group: up to 8 people
Pick up points:
Playa, Tulum, All Riviera Maya
Prices

According to group size

From US $270.00 pp. / Child US$125.00 pp.
The Journey
We understand and support the idea that we are responsible to find out the best way to offer a unique experience for you and your like-minded souls. That's why we designed this amazing journey that will give you access before the crowds inside the Ruins of Tulum (also known as Zama which means sunrise in Maya). The day starts with an early pick up at your hotel at 5:30am to be able to enter the site as early as possible,and enjoy morning light shining on the caribean sea. We are going to help you have the best pictures while feeling the peaceful vibes fresh morning sea breeze.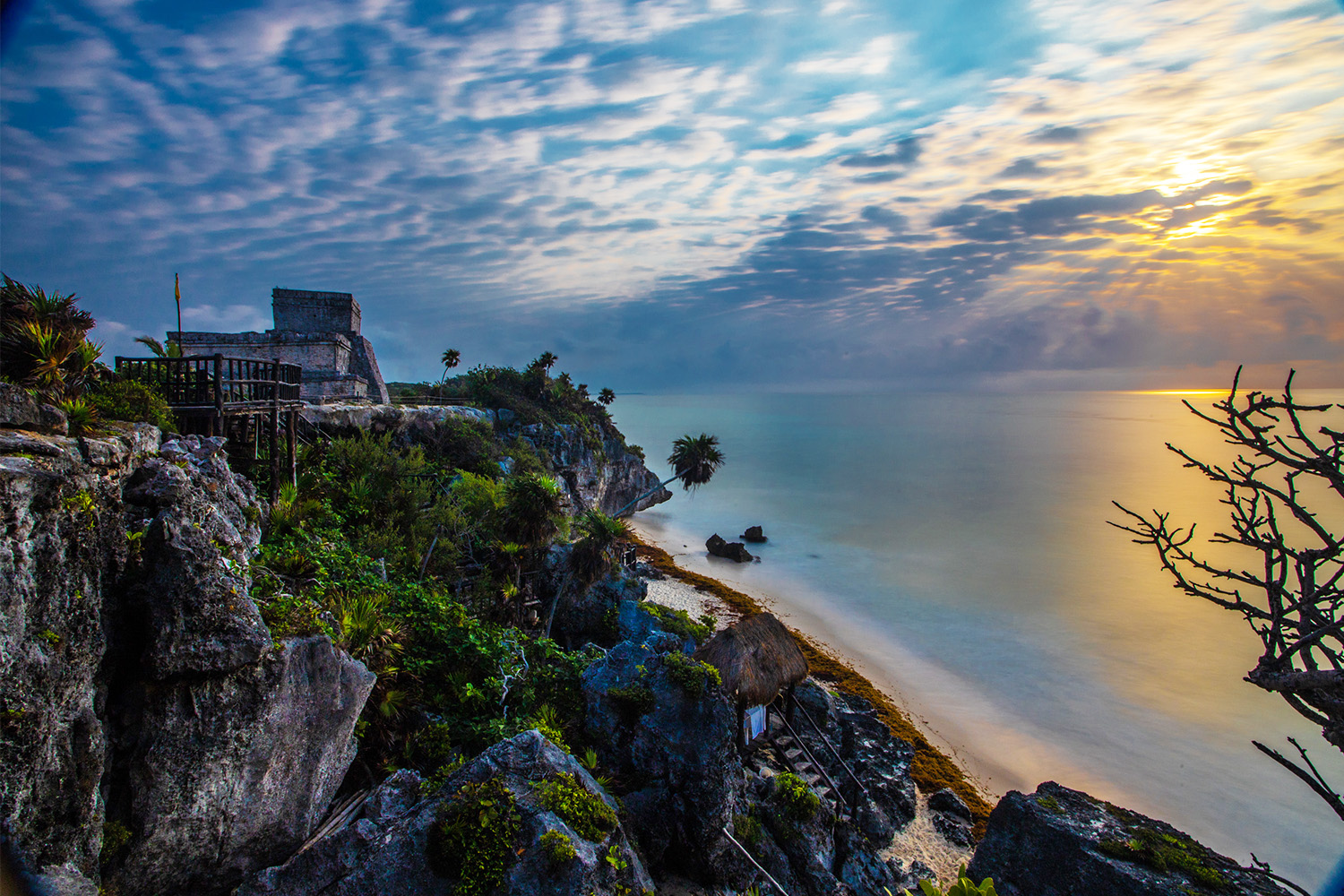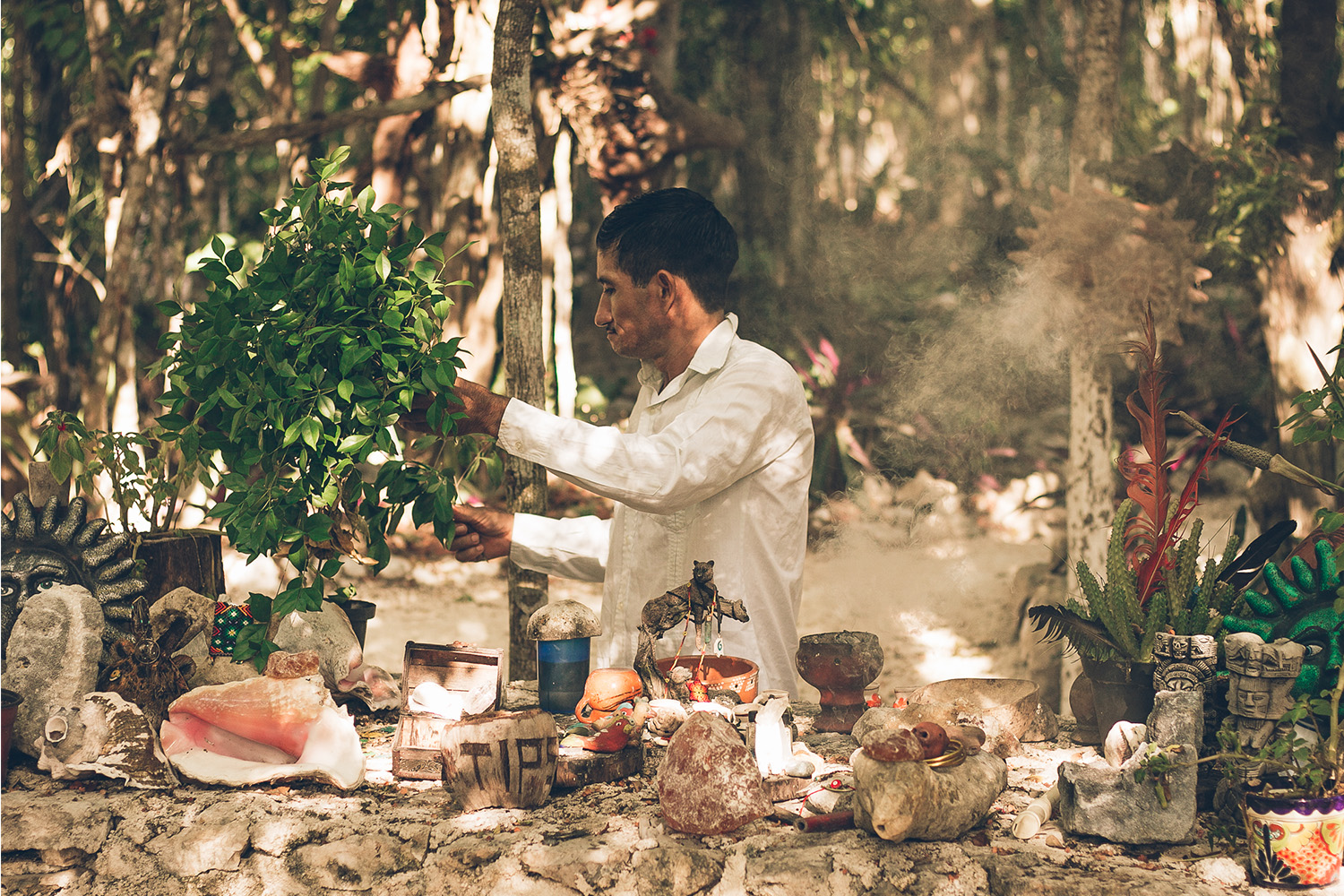 Enter an inner journey aimed to reclaim your roots and essence, beat your fears with the guidance of a compassive, devoted and humble grace pourer Shaman inside a Temazcal located only 20 minutes away deep in jungle sorrounded by nature. This Journey is pure magic... we will slowly cultivate your day to help you let go and truly feel your environment. This heart-opening private tour will guide you back to look beyond the cognitive mind in order to develop self-love and trust inside the womb mother nature (temazcal). Prepare yourself to listen your heart singing inside the Temazcal. The Shaman will make your spirit blossom in grace and beauty with your chosen ones. Transform your challenges into gifts. Soften up yourself and live this healing one day journey.
TULUM
Built in the Post Classic Period (1200-1500bc) the Ruins of Tulum were a Coastal Strip with trading ports, keypoints on mercantile routes. The mayans chose the most fascinating locations to build their ceremonial centers, and tulum is a must when in the area. Learn about their oral tradition and ancestral beliefs and understand their way of viewing life.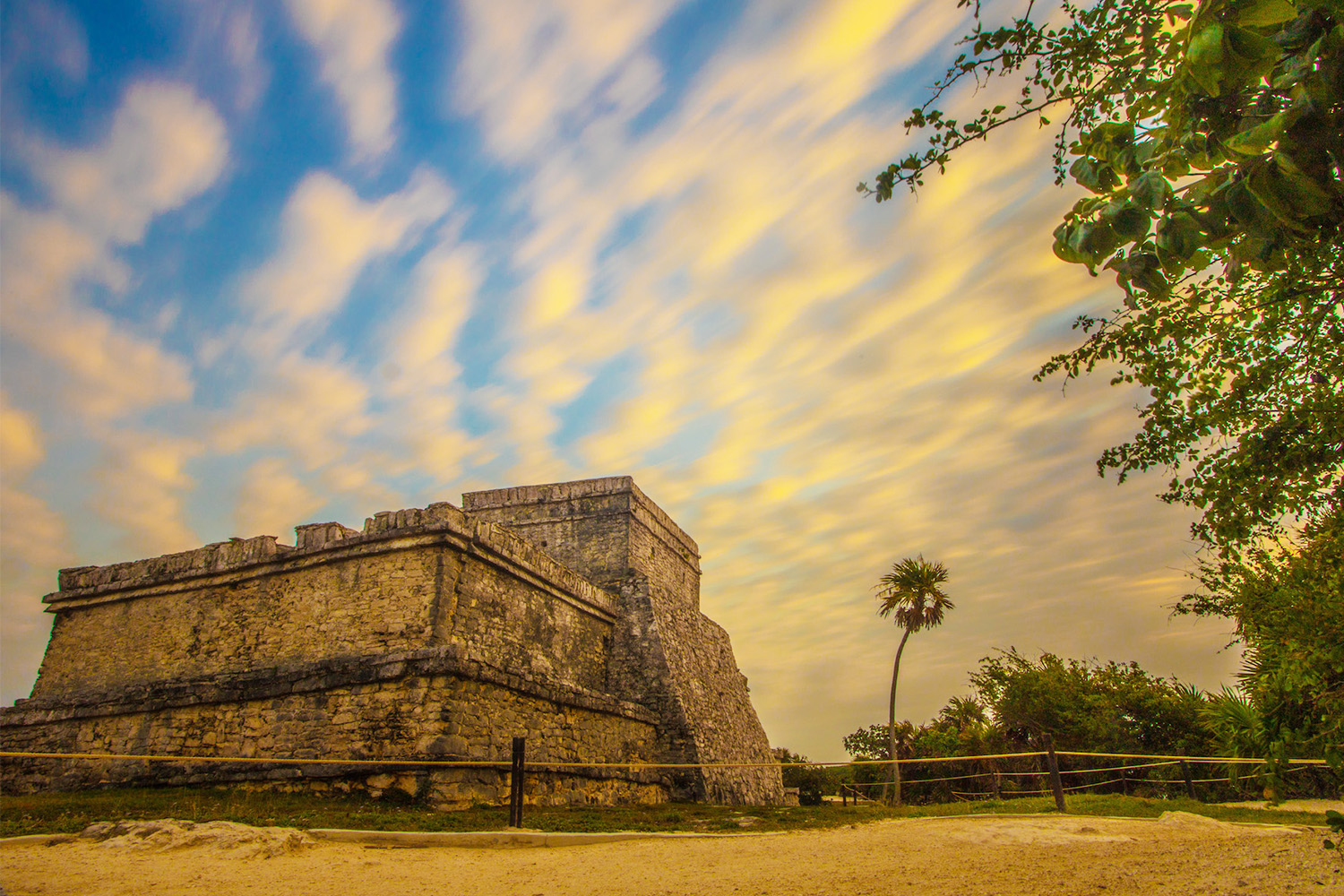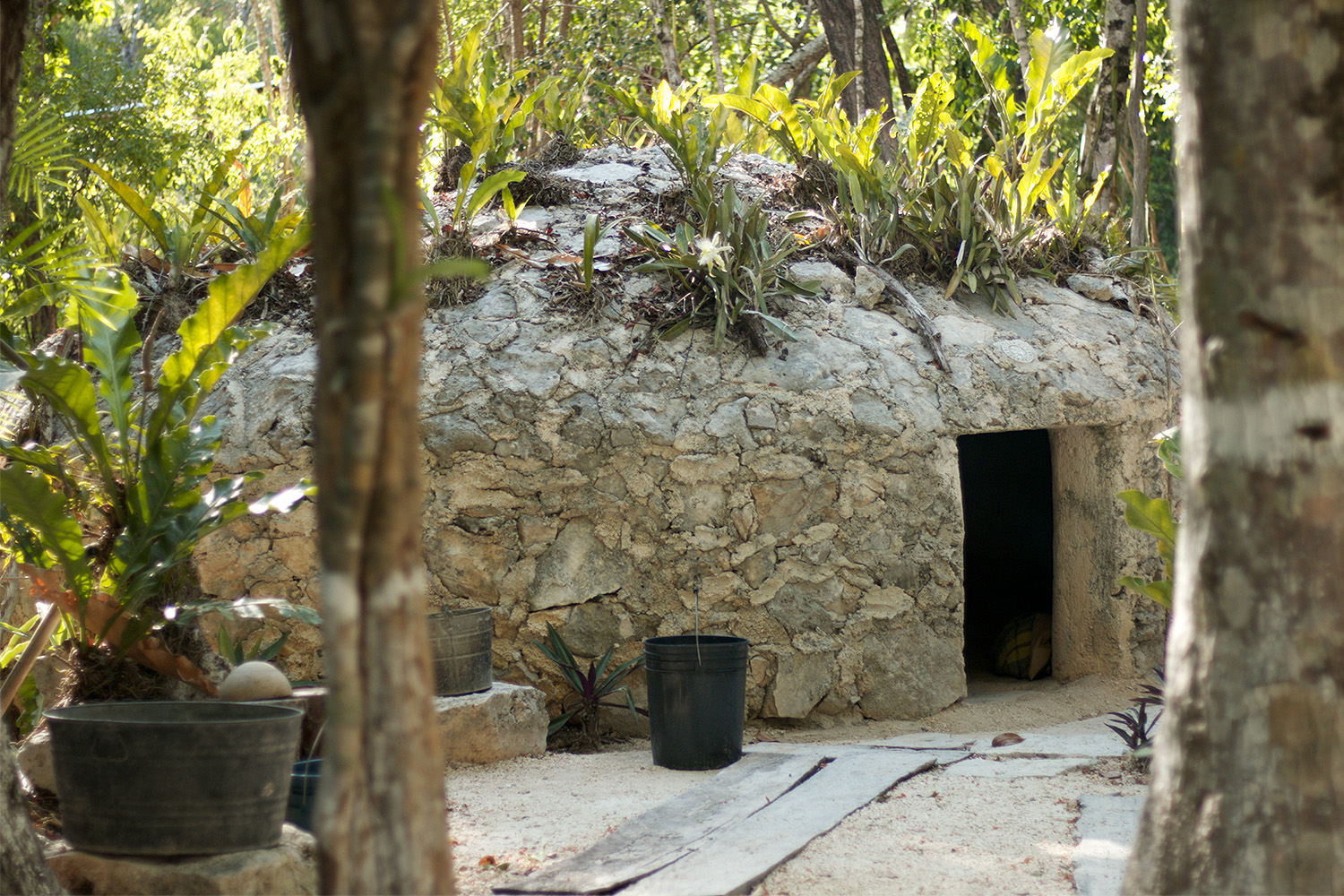 TEMAZCAL
A type of sweat lodge originated by ancient prehispanic indigenous peoples in Mesoamerica. It has been used for hundreds of generations as part of a curative ceremony, cleansing ritual, healing the sick, improving health, but most of all for spiritual reasons.
Become one with mother nature and surround yourself by the misteries of the universe, asking permition to the 4 cardinal points.
South: Wind/Youth and feminine energy/ Emotions

West: Water / our physical body

North: Fire / Masculine Energy/ Mentality

East: Earth / Spiritualty
Life is about treasuring days that will remain forever in your hearts. Being able to feel the energy of Sunrise in the magical Caribean Coast with the Castle of Tulum as your set has to be a one and only must. Be moved and inspired by every minute of this magic journey, discover all the history of the Mayan Kingdom and immerseon its ancient spiritual traditions, that will help you foster mindfulness, health and well-being. While we take with and for you, amazing pictures. MIND: Calm your mind through a guided meditation led by a traditional Shaman. BODY: Energize yourself with sunrise inside a Mayan city. A healthy culinary experience will nourish your body after the Temazcal.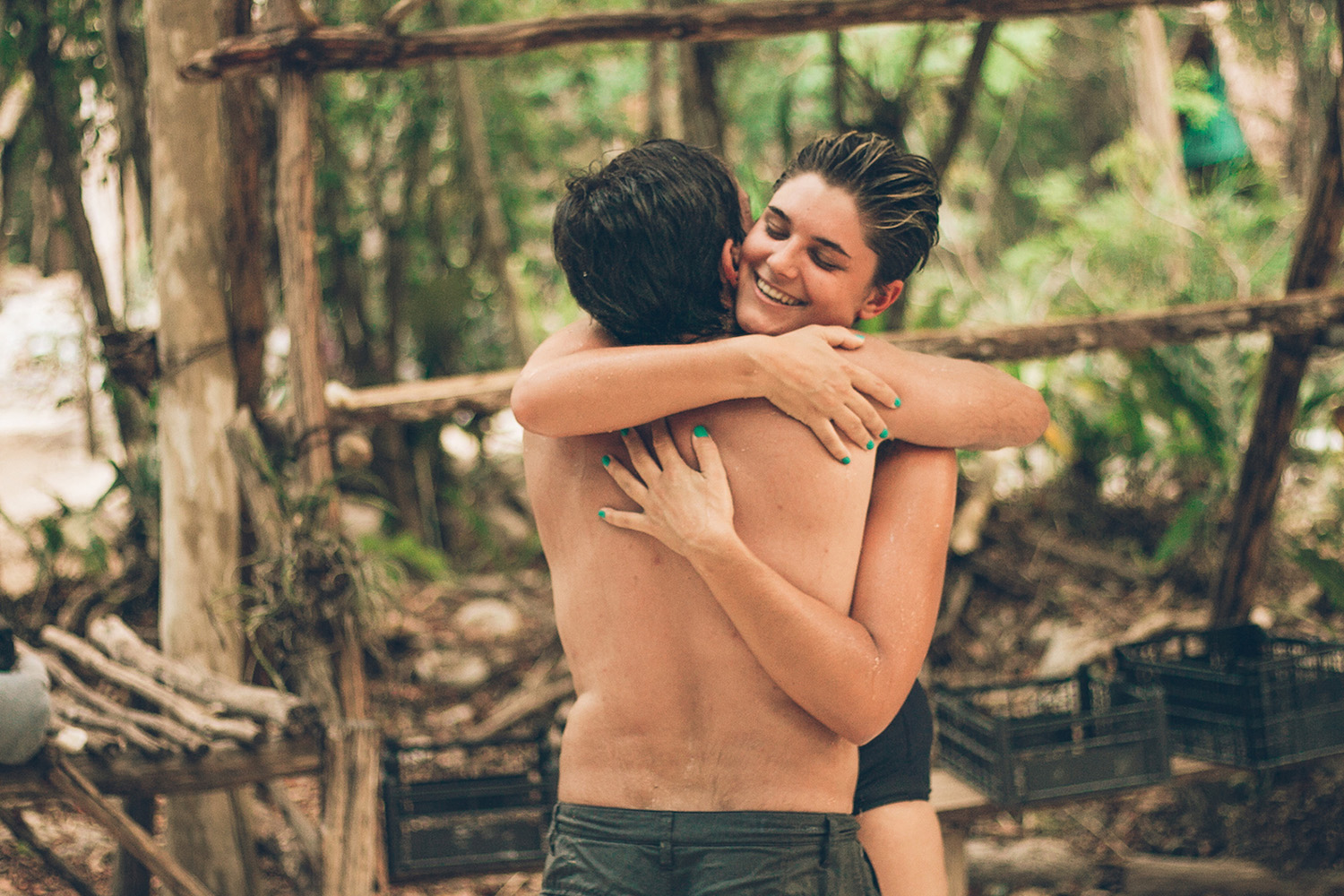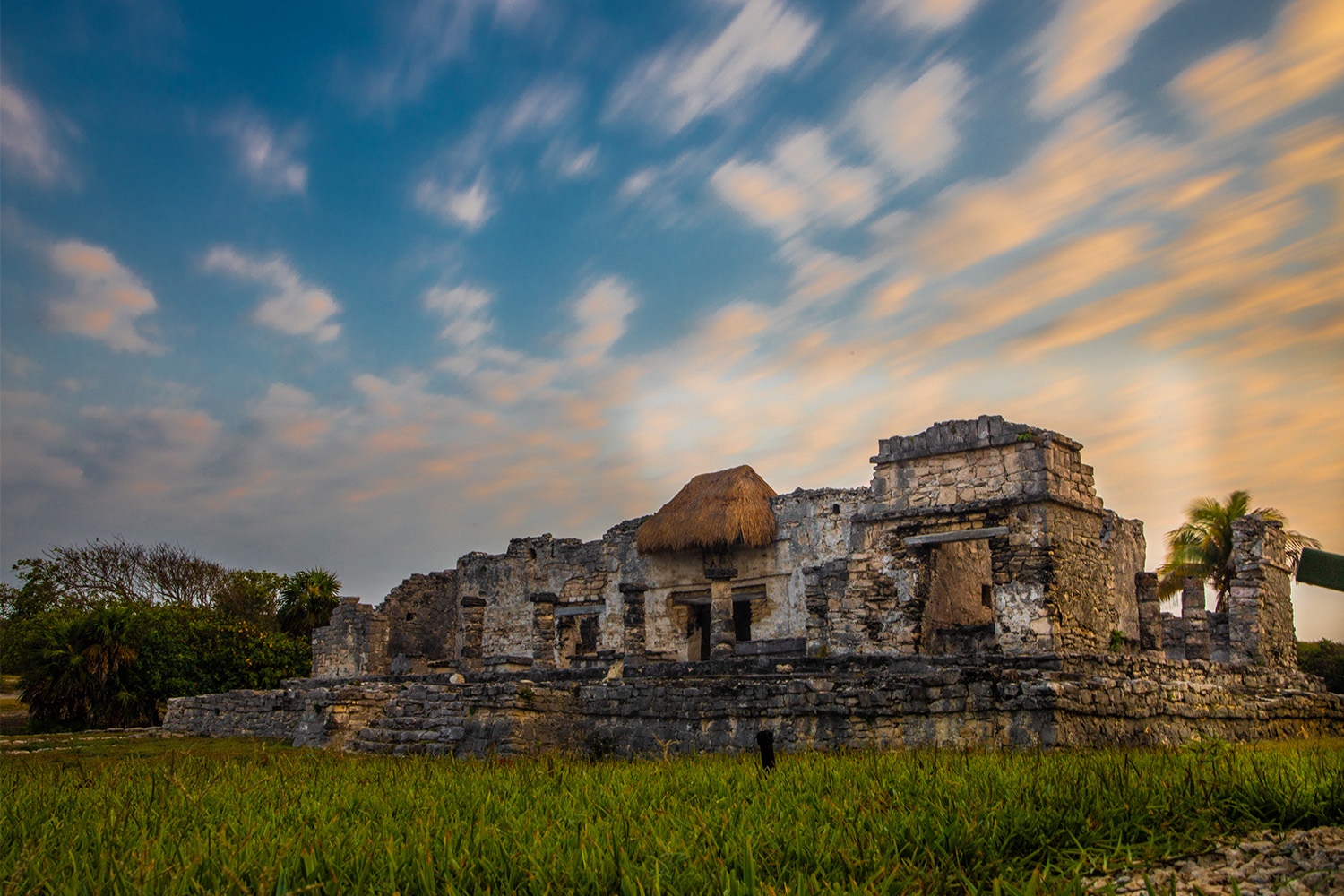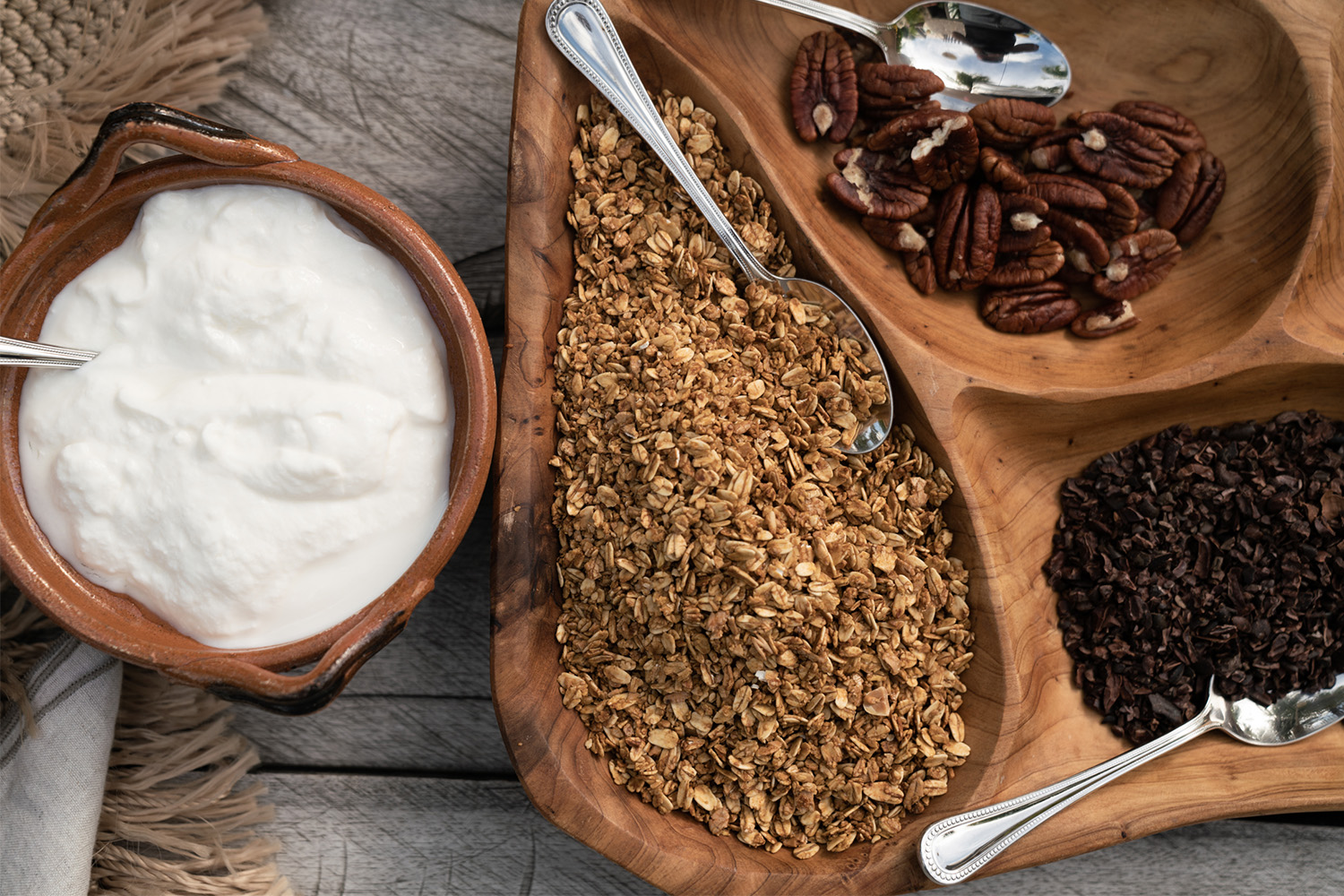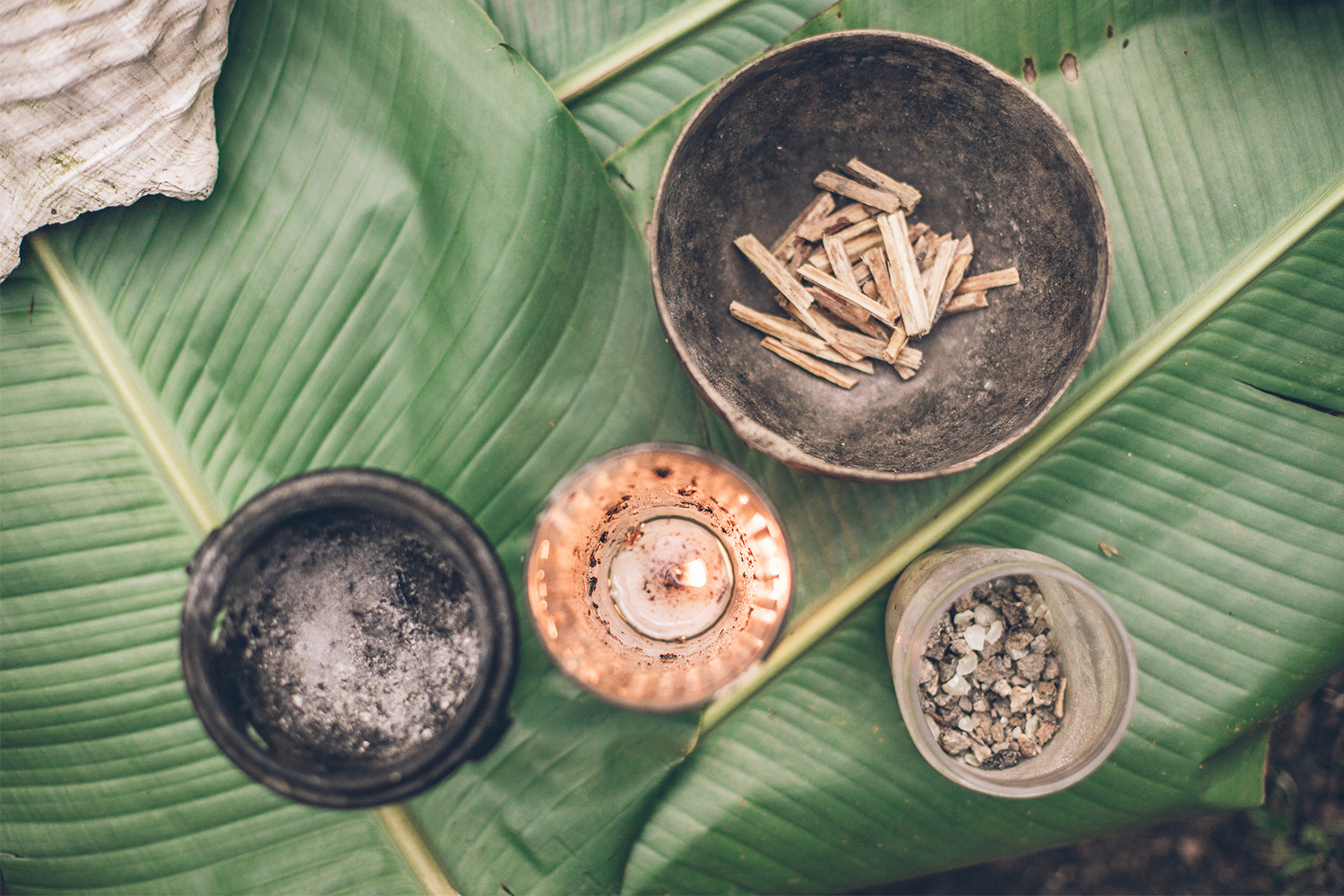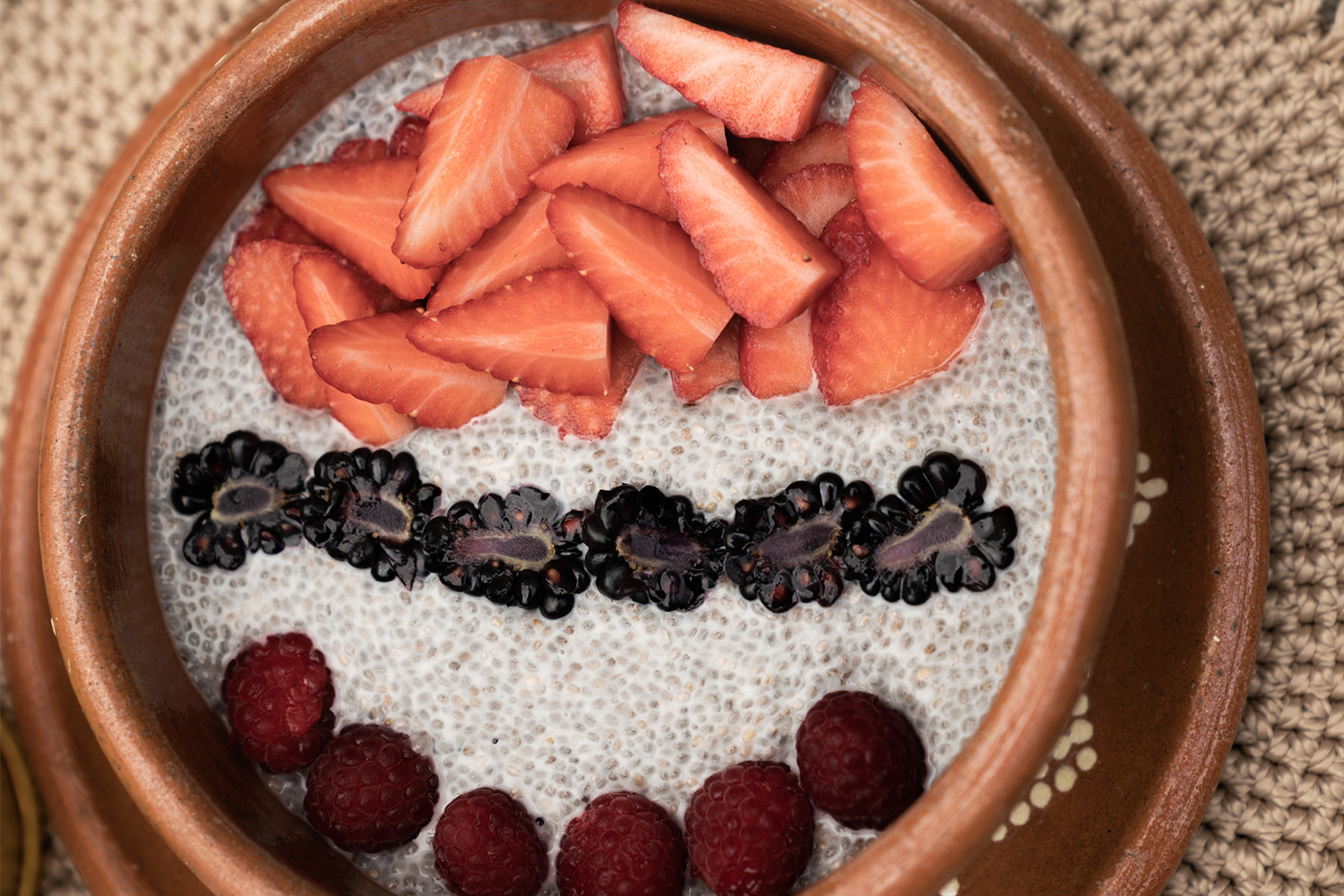 Highlights
Special Access before crowds at Tulum Ruins

A Photo Shoot from a professional photographer during the experience.

Inspirational experiences reveal how different cultures relate to the world
Healthy breakfast

Unique Temazcal ceremony conducted by a devoted Shaman.

Temazcal located deep in the jungle in a magical atmosphere.
Places You Will Visit
Tulum (early morning access)
Temazcal in Tulum
Know before you book
Children under 11 are not allowed.
If you have a heart condition, you should not participate.
Maximum group size is 8 people.
This activity operates in most weather conditions.
The workshop includes:
DSLR reflex Canon Camera with two lenses
Bilingual professional photographer / naturalist guide
Suv Transportation – Pick up and drop off at your hotel
Healthy Breakfast
Entrance fees to the different sites
How to book your private group
Select your desired Photographic Safari
Choose a date in the panel.
If no space is available on the desired date choose the next day in a green box.
Select the Qty of Child and Adults. (Minimun 2 pax)
The prices goes lower when the Qty increases
Fill in the booking form. And be very specific on your Pick up Details.
You must contact Bushman Staff immediately after booking to confirm your reservation and arrange transportation. Use the contact details on the voucher received by email.
Please send us an email or whatsapp us (+52 1 984 169 22 92) for any questions.
Searching Availability...
Unique Experience
This was an excellent tour that lasted 12 hours and was extremely unique. After doing research into the best activities for my girlfirend and i, I stumbled upon Mario's company. Mario supplied us with our own professional grade cameras and taught us to use them so that we could keep the memory sticks ourselves (…) extremely personal experience that allowed us to keep the memories forever.
I HIGHLY recommend using Bushman Photography if you do not want to get stuck in a huge group of tourists, doing cliche things (…) The food provided was also a pleasant surprise. 5/5 would reccomend to anyone.

"Experience this unique photo safari. Highly recommended."
It is a great choice for a different trip. I knew nothing about nature photography and learned a lot, I even have a couple of photos that were incredible. My girlfriend who had more knowledge, learnt new techniques and reaffirmed what she already knew. We met in a single day; cenotes, incredible ruins, the jungle, walked Tulum and take a boat in booking Siankaan to finish on an island. In each place we took spectacular pictures of animals, landscapes, nature and people. We were lucky to see a sunset with hundreds of birds flying above us. The tour includes lunch and took us to a very nice restaurant open, spectacular air in Tulum. Mario was an exceptional guide with the patience to teach about photography, in my case and in the case of my girlfriend much support and shared their knowledge and tips. I recommend it.

Awesome experience!
We we able to access Chichén Itzá before it was open to the public. I have to say that this was a magic experience for me and my wife; the peace, the quietness but at the same time the voices of the jungle were there.
I definitely recommend taking a tour with this guys. Our guide was an expert both on the touristic sites and I'm shooting outdoors.
A perfect 10

"A wonderful day"
I went with my husband and two friends to tour the cenote and lagoon. Besides having learned a lot about photography, we visited magical and non-touristy places. Mario is an excellent guide. We're thinking about taking another of their tours!!

"I loved It!!!"
Photo, culture, nature, history, and peace are things that live in this great experience. I like photography but had never taken a class. I learnt a lot with Bushman besides having spent an amazing d time. Eager to repeat it many times ... super recommended!

Amazing Tour-photography- Excellent Teachers!
Thank you for taking your time to share your knowledge with me. This tour is amazing, enjoying the wildlife in a Safe place, get the best moments in the Camera and my own memory, I am Totally glad with this experience!!!!

I highly recommend this tour!
We did both days and so glad that we did. Mario and Paulina were very professional and showed us some incredible places! We had done a photo tour before that we thought was amazing until this one! It was truly an unforgettable experience and would love to do another tour with Bushman Photography and Mario and Paulina on our next visit!

Incredible experience. One of the best tours I have taken!

I would recommend this tour to anyone and everyone. The staff are well organized, friendly, attentive, professional, positive and obviously passionate for their art. They provide one on one attention with an easy and understandable explanation of the features and settings of the camera. The sites visited are unique and interesting and looking at them through the lense gives you a whole new perception of the world around you. Snacks and food provided were of high quality and delicious. I left the tour with a sense of accomplishment and a new life skill.

Thank you so much for the incredible experience. I hope to be able to participate in this experience again in the future!

Unforgettable!

I had never participate to a photo safari and it was an unforgettable experience, how to perfectly combine the discover of amazing places with photography, Mario the guide super nice showed us how to handle with a profesional camera and brought us to the best places in Tulum, cenotes, ruins, the lagoon at the sunset .. amazing food at coqui coqui, he also took pictures of us which sent us the day after! excellent service, totally recommended!