Wild Adventure
in

Riviera Maya
Photosafari - Expedition Tour
This journey takes only
6 Privileged Guests

across both nature and culture accompanied by the founder of Bushman Photography himself. He will be your experienced Tour Director, a Certified Naturalist Guide and passionate wildlife photographer.
Our experienced staff, from marine biologists to archeological guides, will take the role on each of the specific activities so that you may experience a deep connection with passionate local experts who will enrich the journey, adding a unique perspective, ultimately making your trip
something you will remember forever.
Starts: 12 Aug 2019
Ends: 19 Aug 2019
Duration: 7 days
Group Size: up to 6 people
Starting point:
Tulum, Quintana Roo , Mexico
Price per person:
$3,390 usd double occupancy / $1000 single supplement
The Journey
Are you ready for a journey that will take you on an adventure of a lifetime with a mix of unbeatable wildlife, landscape, nature, and the rich culture of the Mexican Riviera Maya? Discover the fascinating cultural heritage of Mexico; Explore, snorkel, or dive in the the biggest cave system in the world; Spend the night in a fisherman's wooden-stilted house on the ocean, 3 hours away from shore in the biggest Marine Reserve of the Caribbean seas (A Unesco World Heritage Site); open your eyes to a close and personal encounter with Whale Sharks and American Crocodiles; feel the energy of the Sunrise with a special access to one of the New Seven wonders of the World.

Let us invite you to the most comprehensive journey we have ever designed for travellers who prefer the feeling of exploration and insider access to places and encounters that are not for everyone. With us, you can expect to find the unique, authentic experiences that you are searching for.

Discover every facet of a fascinating place. We will expose the Riviera Maya to you in a way that encompasses a great many wonders in a 7-day adventure.



Itinerary
Group travel is a great way to discover the world with people that share the same passion. Get up close to the wildlife and culture of the Riviera Maya with a small group of 6 crazy enthusiasts that are willing to live the adventure of a lifetime.

Our staff has crafted an exceptional itinerary with a plethora of unique experiences. As such, we are confident that our tour will provide you with dozens of opportunities to experience and capture amazing memories that will stick with you forever.


DAY 1 - Arrival
Arrive to Cancun International airport and transfer to your accommodation in Tulum (transfer not included). After everyone arrives, we will meet for sunset cocktails and you will be introduced to your Tour Director and fellow guests. Over dinner we will run through the itinerary and you will get to know your fellow adventurers and soon-to-be travel friends.
*Dinner included
DAY 2 - Cenotes Tulum Area
Delight yourself with a typical Mexican breakfast and meet your Dive Guide / Marine Biologist. He is going to be your expert guide that will transport you into the depths of a cenote to uncover the mysteries of age-old caverns that we have carefully chosen for the group. Cenotes are sinkholes that serve as an entrance to the beautiful underwater cave system of the Yucatan Peninsula. The Mayan culture believed that these pools were gateways to the afterlife. We will provide your snorkeling gear and will show you the best spots for amazing photographic opportunities.

*Ask our staff (prior to or after your arrival) for an upgrade to a cenote diving experience (Diving Certification required).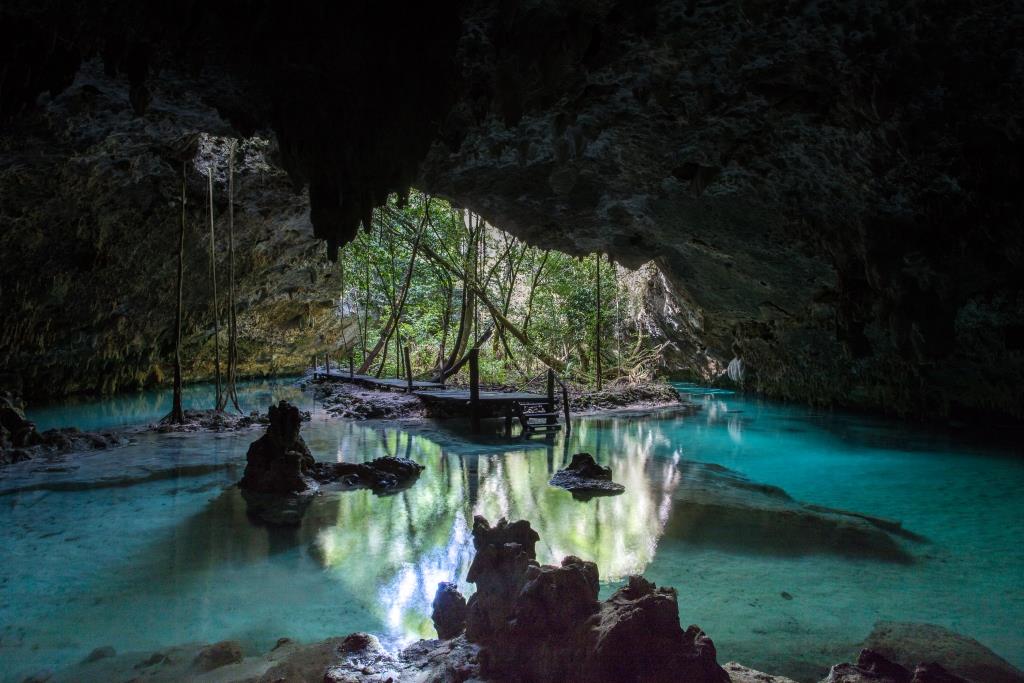 Following our morning cenote dive and photographic experience, we will transfer to Xcalak where we will be met by the expert crew at XTC Dive Center. Located close to the Belizean border, Xcalak is a beautiful and remote fishing village with a population of approximately 400 people. Here you will feel as far away from the crowds as you can; this is truly what comes to mind when you think of a Caribbean paradise. Xcalak Reef National Marine Park is part of a unique, extremely connected and biodiverse ecosystem made up of coral reefs (15 miles of a protected reef), mangroves, rivers, lagoons and bays that make for a nature lover's paradise.

After dinner, we will have our first photography workshop. Your Tour Director will give you the best tips for night photography and will guide the editing of the pictures taken during the cenote experience.

*Breakfast and lunch included

DAY 3 - Crocodile Encounter Chinchorro Bank Biosphere Reserve
This day is going to be loaded with species. Males can reach lengths of 6.1 m (20 ft) and weighing up to 907 kg (2,000 lb). The habitat of the American crocodile consists largely of coastal areas. It is also found in river systems but has a tendency to prefer, not merely to tolerate, some level of salinity, resulting in the species congregating in brackish lakes, mangrove swamps, lagoons, cays, and small islands like Chinchorro Bank Biosphere Reserve.

After an afternoon of heart-pounding photography with the crocodiles, we will sleep in hammocks in a rustic fishermen's house built on stilts over the ocean on the atoll. Banco Chinchorro is an offshore reef (30 nautical miles from shore) with no permanent settlements, meaning that we must bring everything with us that we will need during our stay while we observe and interact with the crocodiles.
This is a one-of-a-kind experience where, if you dare, you can get what seems like nose-to-nose with an American Crocodile, making for a truly unique travel and wildlife experience.

After dinner, we will spend some time editing photos and sharing crocodile experiences while enjoying the sight and the stars shining in our secret remote paradise.

*Ask for an upgrade if you would like to add a few amazing dives at the Chinchorro reef system where you might get the opportunity to encounter sharks and lovely coral formations.

*Breakfast, lunch and dinner included on this day.

DAY 4 - Crocodile Encounter Chinchorro Bank Biosphere Reserve
Wake up with the sunrise in your hammock and enjoy a nice coffee with the light of dawn. To get your photographic mind going, we will start with a reef snorkel (or you can upgrade to a dive if you prefer). After the snorkel is done, we'll drop back into the water for another heart-pounding crocodile encounter. Take your time to take the best photos of your life. This will put you and your fellow photographers in the 0.0000007% of the planet's population that has done something crazy like this before. At the same time, our staff will do its best to make you feel safe and (in balance) while connecting your mind with the reptilian brain of your new friend.

After lunch, we will travel back to Xcalak where, after a new and refreshing shower we will transfer to the beautiful colonial city of Valladolid. Once in Valladolid, we will take you to your hotel, located in the center of the main plaza of this magical town, where you will have time to rest and enjoy a nice comfortable bed, shower, and AC

*Breakfast, and lunch included on this day.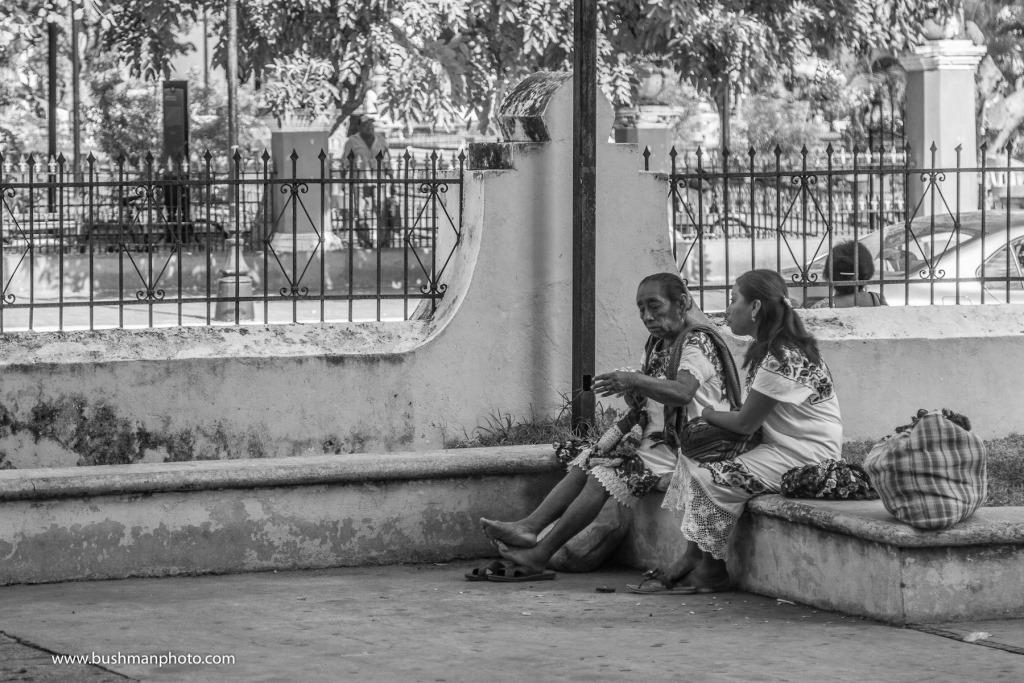 DAY 5 - Valladolid, Mayan Village & Monkey Sanctuary
Enjoy having a late breakfast and get ready to transfer to Valladolid where we will discover life as it's lived every day in Mexico. Valladolid town is part of the "Magical Villages Programme" which is an initiative led by the Mexican tourism department. To display influential towns in Mexico based on their natural beauty, cultural riches, or historical relevance to the country. Funded by the Christian missionaries between 1552 and 1560.

A local historian and archeologist guide will be your local friend that will guide you through the streets, giving everyone an intimate approach through history in this magical place.
For lunch, we recommend trying the local Yucatecan gastronomy, a delicious mix of Mayan ingredients and the Spanish cuisine that, after hundreds of years, has transformed into a new and authentic festival of flavors. Wake up the explorer inside of you and dare to visit a local Yucatecan restaurant (ask our staff for a list of suggestions).

After lunch, enjoy the warm hospitality of a Mayan family in their house and learn about their history and socially segregated culture. This first-person encounter in a native village will give you a taste of sincere Mayan generosity. You and your companions will learn about their way of life observing the colors, artifacts, ingredients, aromas, knowledge of medicinal plants, religion and more. We will enjoy their culture, local goods, and handicrafts. All of this will add an intimate range of subjects for our photography. Portrait photography will be our focus.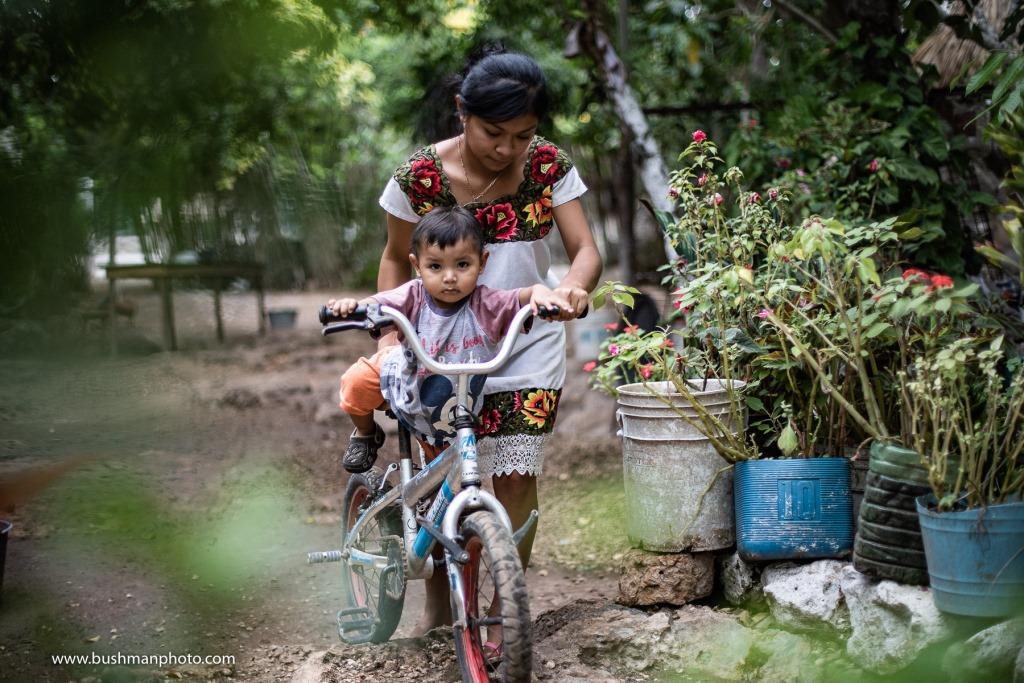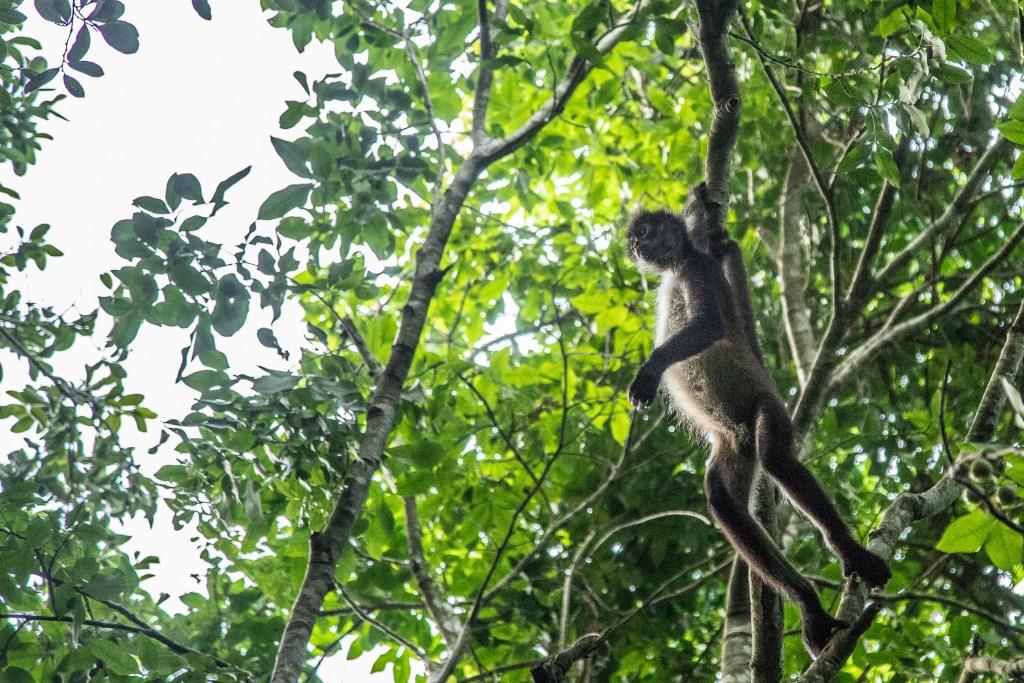 Jungle - Monkey Sanctuary
Few places offer such a spectacular variety of natural environments as the Mayan region. The main reason for the incredible exuberance of animal life in the area is the lack of major human settlements. The absence of man has allowed the character of the landscape to remain practically unchanged for centuries.
"Small groups connect travelers in a way that will bring personal freedom, intimate relations and an excellence in quality service".
Virgin Lagoon
There is no better way to end the day than to surround yourself with a beautiful sunset sitting on a deck and drinking wine. On this afternoon, you will enjoy a lovely picnic on the pier, while taking long exposure photos. If you're interested in a little adventure, you will also have access to canoes to explore the lagoon and to get closer to a perfect sunset.

Transfer back to Valladolid and rest in your hotel, located in the center of the main plaza of this magical town. This hotel used to be a Hacienda and offers the ideal location for visiting all the best places of interest in the city.

*Breakfast and picnic dinner included on this day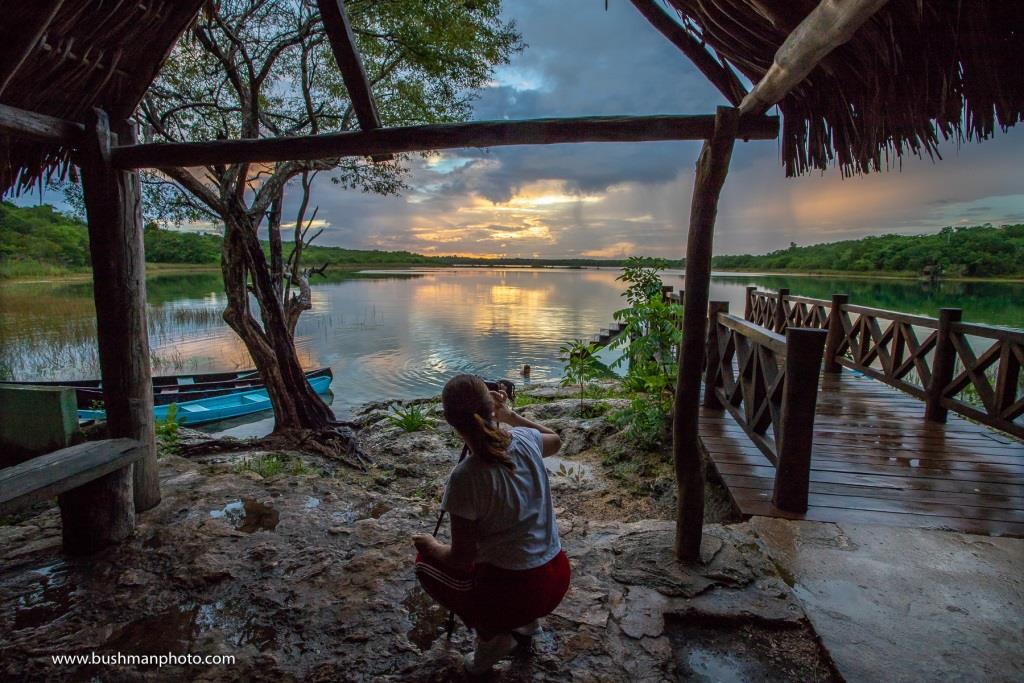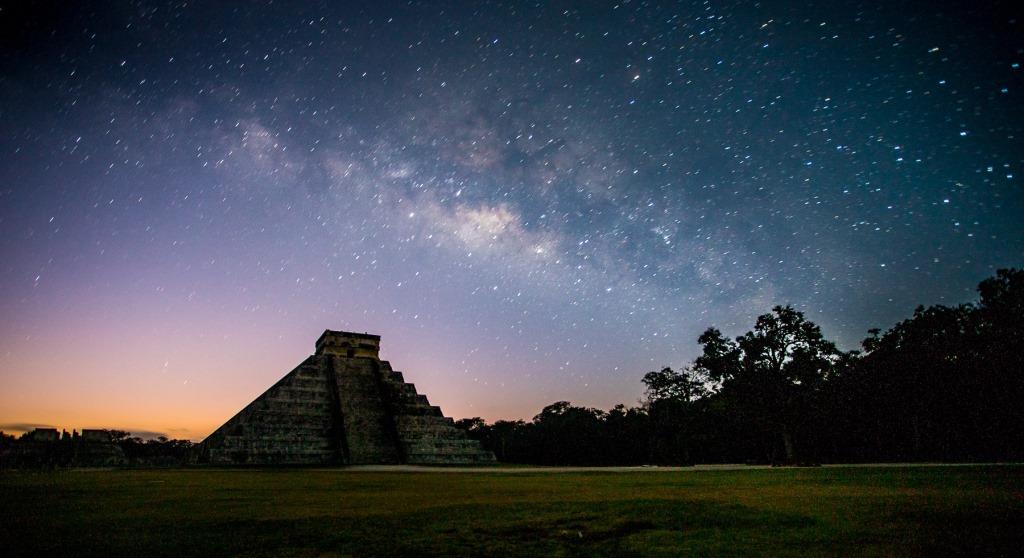 DAY 6 - Chichen Itza Sunrise Special Access & Birdwatching
One of the new 7 Wonders of the World, enjoy the privilege of taking in Chichen Itza before anyone else by taking advantage of our exclusive access to the Mayan Ruins at sunrise. We have arranged a special pass for people like you who prefer to avoid crowds. Our expert guides will immerse you in the history of this ancient civilization at the right moment. Our tour begins when you arrive in Chichen Itza, before sunrise, where a specialized guide in archaeology will give you a detailed tour of the site while enjoying the tranquility of your morning visit before the crowds.

On our tour of Chichen Itza at dawn, we will also visit the Temple of the Warriors. Its forest of columns makes it one of the most impressive places on the site. All this just for yourself and your companions.


Breakfast will be waiting for you upon our arrival to Valladolid followed by some free time for a morning nap if you wish.

Transfer to Cancun after a well-deserved break. After checking in at your hotel, we will visit the Chacmuchuc Nature Reserve on a motorboat, for some of the best birdwatching opportunities in Mexico, where you can find a wide variety of marine ecosystem. You will visit the mangroves and understand the importance of the wetlands. They are among the most productive and biologically complex ecosystems on earth. Mangroves provide nursery grounds for fish, tree-climbing crabs and a huge variety of birds.

"This is a magical place and best spot for bird watching; frigates, pelicans, boobies, cormorants, herons, egrets, ospreys and more.¨

*Breakfast included on this day.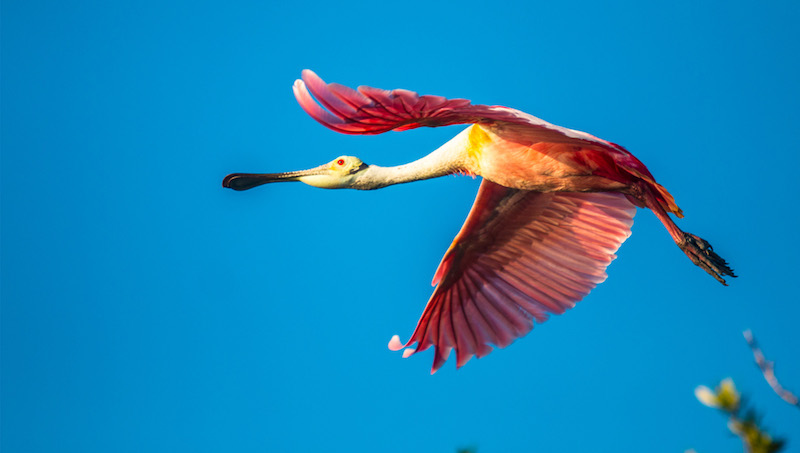 DAY 7 - Whale Shark Encounter
Whale sharks are the largest fish in the sea, reaching lengths of 40 feet or more.They are filter feeders which means that in order to eat, the fish opens its formidably sized jaws and passively filters the water in its path, consuming the tiny plankton found in the water. Our skilled biologist or Naturalist Guide will be with your group during the entire experience ensuring that you have the best ocean adventure of your life. Snorkelers will pair off in two and have several opportunities to snorkel alongside and connect with this wonderful animal.

After the whale shark encounter prepare yourself for an amazing diving experience at Musa. An underwater contemporary museum. To begin with this unique museum, they hired English sculptor Jason deCaires Taylor. Today, MUSA consists of over 500 permanent life-sized and monumental sculptures and is one of the largest and most ambitious underwater artificial art attractions in the world.

After returning from this incredible marine encounter, and following a well-deserved rest and free afternoon, we will meet for our final dinner, where we will share photographic experiences, unique moments and unforgettable days traveling together. *Breakfast and lunch included on this day. *The Musa experience is suitable for both divers or snorkelers. All gear included. * Scuba Diving upgrade available .
DAY 8 - Departure
This will be out last day in Mexico. You will be free to rest and enjoy your time and make the always necessary holiday purchases, before your flight time. Please remember to pack away all those amazing memories as we are sure you will want to share them with your friends and family members!

*Breakfast included.

*Transfer to Cancun International Airport not included. .

Highlights
Travel away from mass tourism in the Riviera Maya.

Become an explorer intimately connected with the local culture of the Yucatan Peninsula.

Snorkel or dive in Cenotes, the entrance to the underworld in the Mayan Cosmology.

Experience a unique close encounter with the American Crocodile in Banco Chinchorro

Spend the night in the most important marine reserve area of Mexico.
Enjoy special access to the infamous Mayan ruins of Chichen Itza at sunrise

Become part of a global community of curious travelers, that choose companies that are environmentally responsible.

Get to know Valladolid and observe life as it is in Mexico's colonial towns.

Swim side-by-side with Whale Sharks, the world's largest fish.
The Bushman Photography Diference:
The most authentic and intimate journey you have ever experienced
A small group size, allows us to take care of every detail for a truly unforgettable trip.
Experience the unmistakable flavor of local life as it is really lived with your experienced Tour director who oversees the itinerary from start to finish
One-of-a-Kind encounter with Whale Sharks and Amercian Crocodiles
The convenience of travelling with a dedicated driver that will help you attending your needs every step of the way on a Van designed for 15 travellers.
Know before you book
Children under 15 are not allowed
If you have a heart condition, you should not participate
You must be able to walk on unpaved or uneven terrain
If you are prone to motion sickness, please take necessary precautions
Scuba diving upgrade includes all dive gear and has an extra cost of $90 USD/diving day
Ask us about our special Scuba Diving discount if you chose to scuba dive in Cenotes, Chinchorro and Musa
How to book
Come aboard for an unforgettable journey. Limited to 6 like-minded guests.
Duration: 7 days /12 to 19th August Price per person: $3,390 usd double occupancy / $1,000 single supplement
Don't bring unnecessary luggage. Please send us an email if you will need more space than is considered standard.
If you have any physical condition that needs our special attention please send us an email before booking.
We currently only have one date available for 2019.
Please send us an email or whatsapp us (+52 1 984 169 22 92) for any questions.
Please read our Terms and Conditions. CLICK HERE
In order to confirm your booking, you must cover 30% of the total of your invoice. The remaining 70% of your invoice must be paid in full by the 30th of March 2019.
Searching Availability...