Coral Reef Snorkeling in Puerto Morelos
Private Tour
Let's save our oceans. Think Globally, act locally
Pick up time: choose between 08:00 and 14:00
Drop Off time: 5 hrs. after pick up
Actual Duration: 4 hrs.
Private Group: min 2, max 6
Pick up points:
Playa, Tulum, All Riviera Maya
Prices

According to group size

From US $220.00 / Child US $125.00 pp.
Coral Reef Snorkeling
A journey that will give you an experience of a lifetime, an unbeatable mix of oceanic life. Coral Reefs are the most diverse of all marine ecosystems. They cover less than one percent of the Earth´s surface and two percent of the ocean bottom. But they teem with life, with around one-quarter of all ocean species. Unfortunately, people pose the greatest threat to coral reefs. With overfishing and destructive fishing, pollution, warming, changing ocean chemistry, and invasive species are all taking a huge toll. You will get the opportunity to visit one of the bestconserved areas of the Mesoamerican Coral Reef in the Caribean Coast. Get up-close with the Marine wildlife and incredible natural diversity at the protected area of Puerto Morelos only with your chosen ones. We believe that helping you explore this places following the best practices is our chance to create consciousnessvin like-minded people like you that are willing to have this lifetime opportunity to enjoy the connection with this healthy population.
THE EXPERIENCE
Transfer to Puerto Morelos with your own Naturalist Guide in an SUV private transportation. As we offer only private tours, you can choose your desired pick up time. Best hours are early in the morning to avoid high temperatures. We will provide your snorkeling gear and will show you the best spots for amazing photographic opportunities.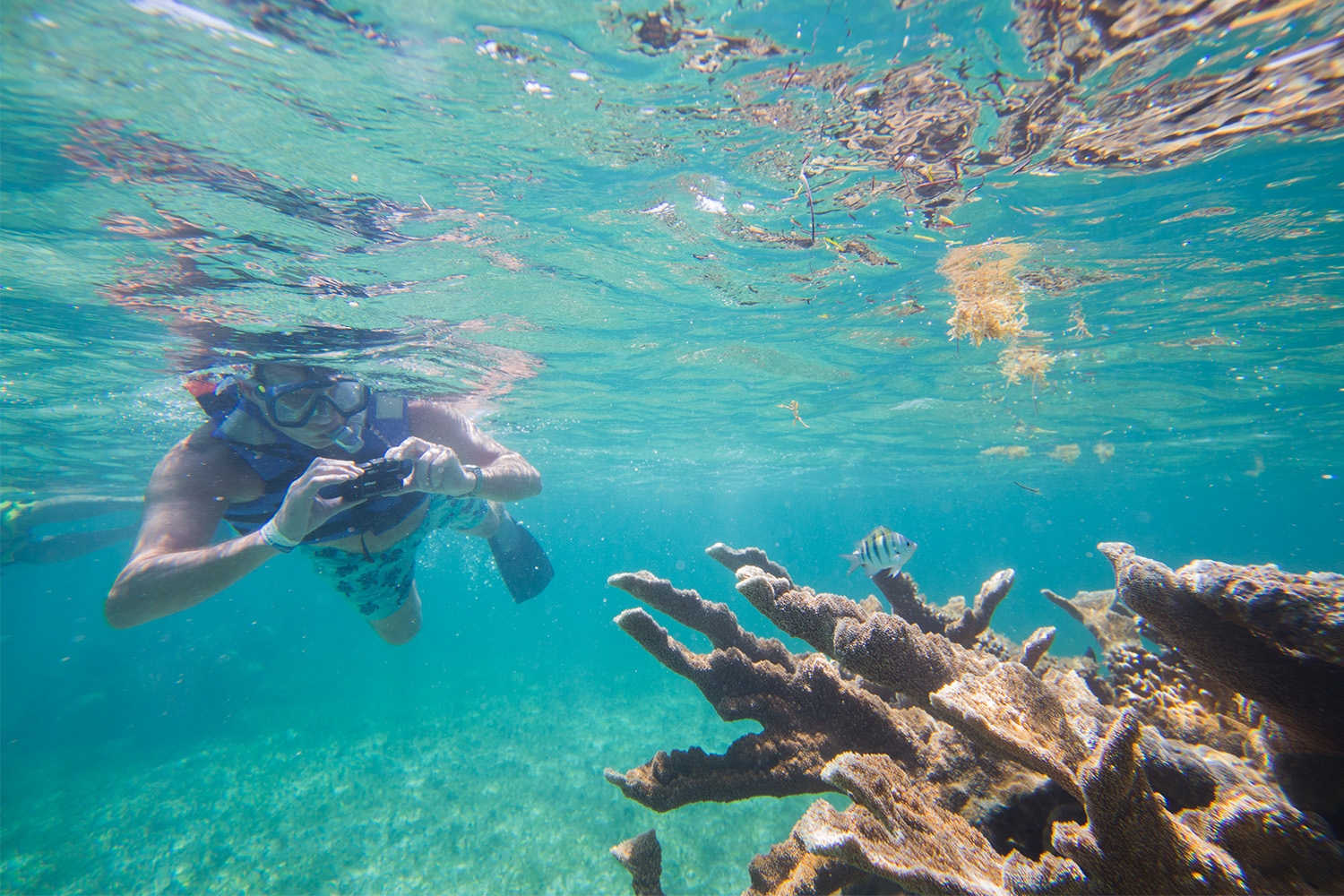 YOU WILL FEEL THE WORLD, HOW TRULY IS
THE GREATEST ADVENTURE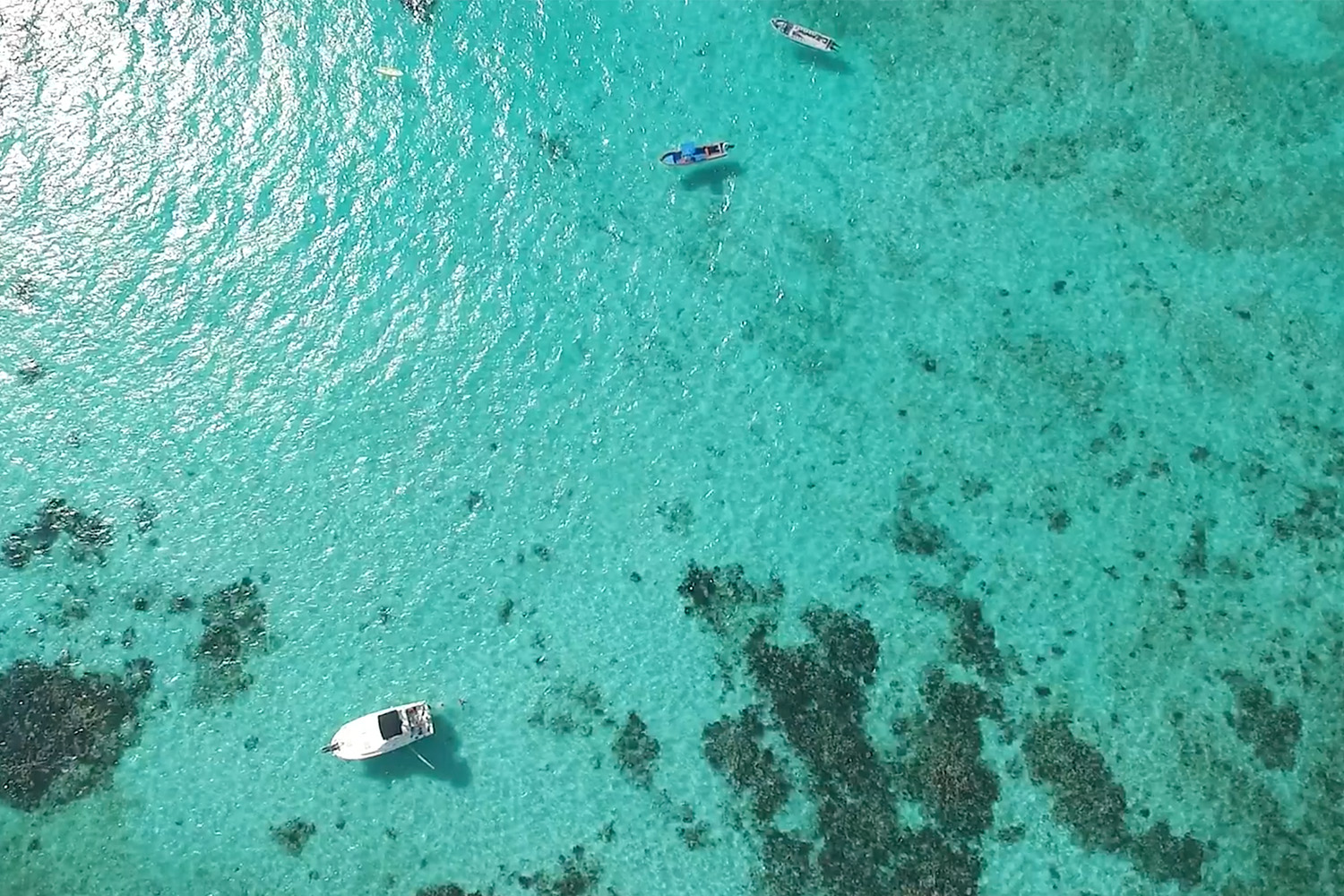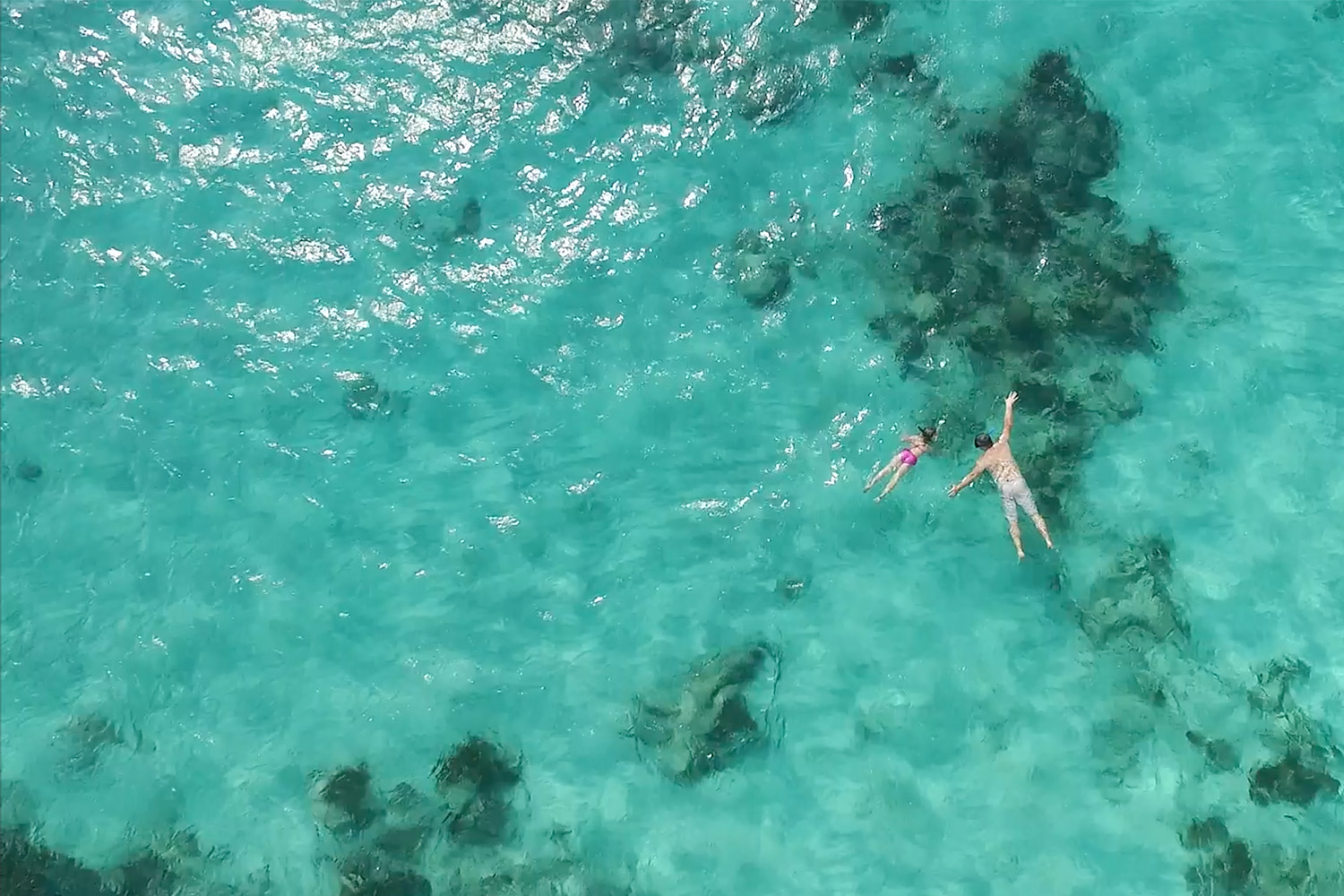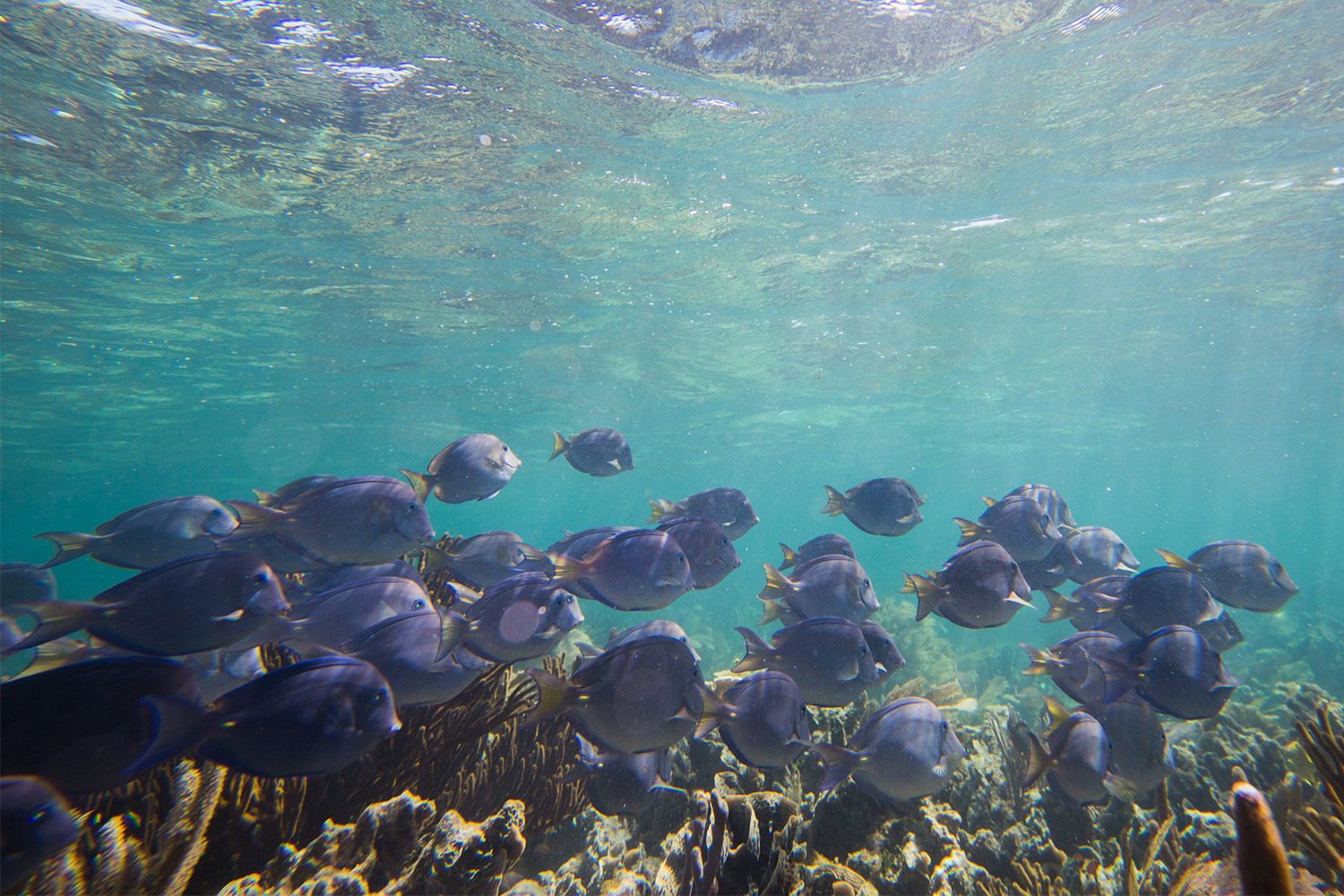 Highlights
A Photo Shoot from a professional photographer during the experience.

A private motorboat experience
Snorkel in the best conserved area of the MesoamericanCoral Reef.

We offer only private tours.
Know before you book
Children from 5 to 11 have a special rate.
If you have a heart condition, you should not participate.
Maximum group size is 6 people.
If you are prone to motion sickness, please take necessary precaution.
The workshop includes:
A Photo Shoot from a professional photographer during the experience.
Bilingual professional photographer/naturalist guide
Healthy Picnic on-board
Beer and fresh water included
Snorkeling gear
Private Suv Transportation
Pick up and drop off at your hotel
Entrance fees
Private Motorboat
Medical Insurance
How to book your private tour
Select your desired Photographic Safari
Choose a date in the panel.
If no space is available on the desired date choose the next day in a green box.
Select the Qty of Child and Adults. (Minimun 2 pax)
The prices goes lower when the Qty increases
Fill in the booking form. And be very specific on your Pick up Details.
You must contact Bushman Staff immediately after booking to confirm your reservation and arrange transportation. Use the contact details on the voucher received by email.
Please send us an email or whatsapp us (+52 1 984 169 22 92) for any questions.
Searching Availability...