Cenote Snorkeling, Coba
&

Surroundings
Photosafari - Private Tour
"The workshop + tour is diligently planned, researched and scouted for unique photographic opportunities. We have designed for you a mix of cultural, wildlife, landscape, portrait and architectural photography moments."
Pick up time: 9:30 am
Drop Off time: 7:30 pm
Actual Duration: 10.5 hrs.
Private Group: up to 8 people
Pick up points:
Playa, Tulum, All Riviera Maya
Prices

According to group size

From US $295.00 pp. / Child US $125.00 pp.
The Journey
You will walk around Mayan ruins deep in the jungle of Coba. Snorkel into the depths of a Cenote, uncover the mysteries of age-old caverns, have lunch in Coqui Coqui one of the most exclusive Eco-boutique hotels in the area.

Then you will have a first-person encounter in a native Mayan Village that will give you a taste of sincere Mayan generosity. Enjoy the pristine waters of a Virgin Lagoon and walk through a wild Monkey Sanctuary.

Only a lucky few are able to have this once in a lifetime experience.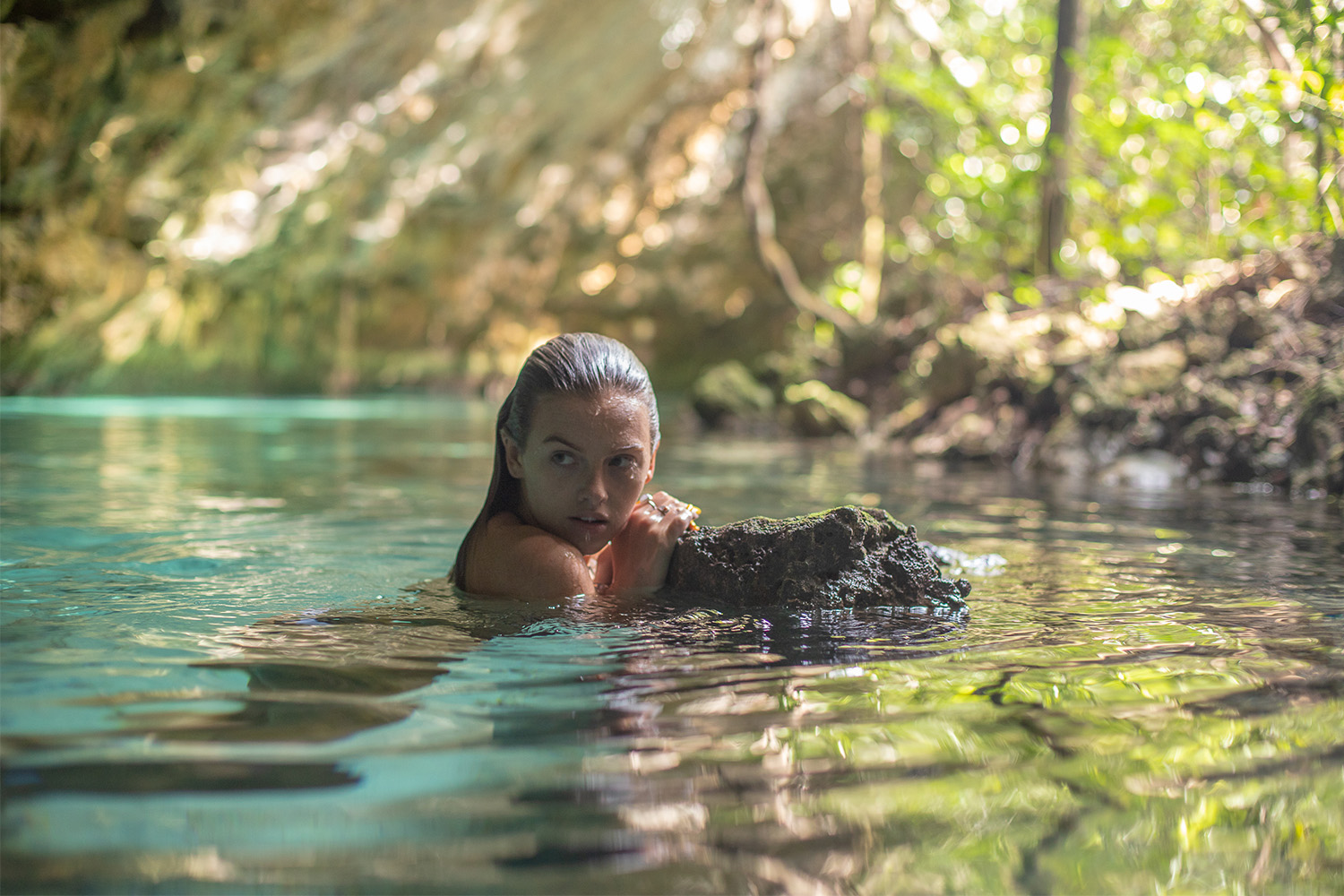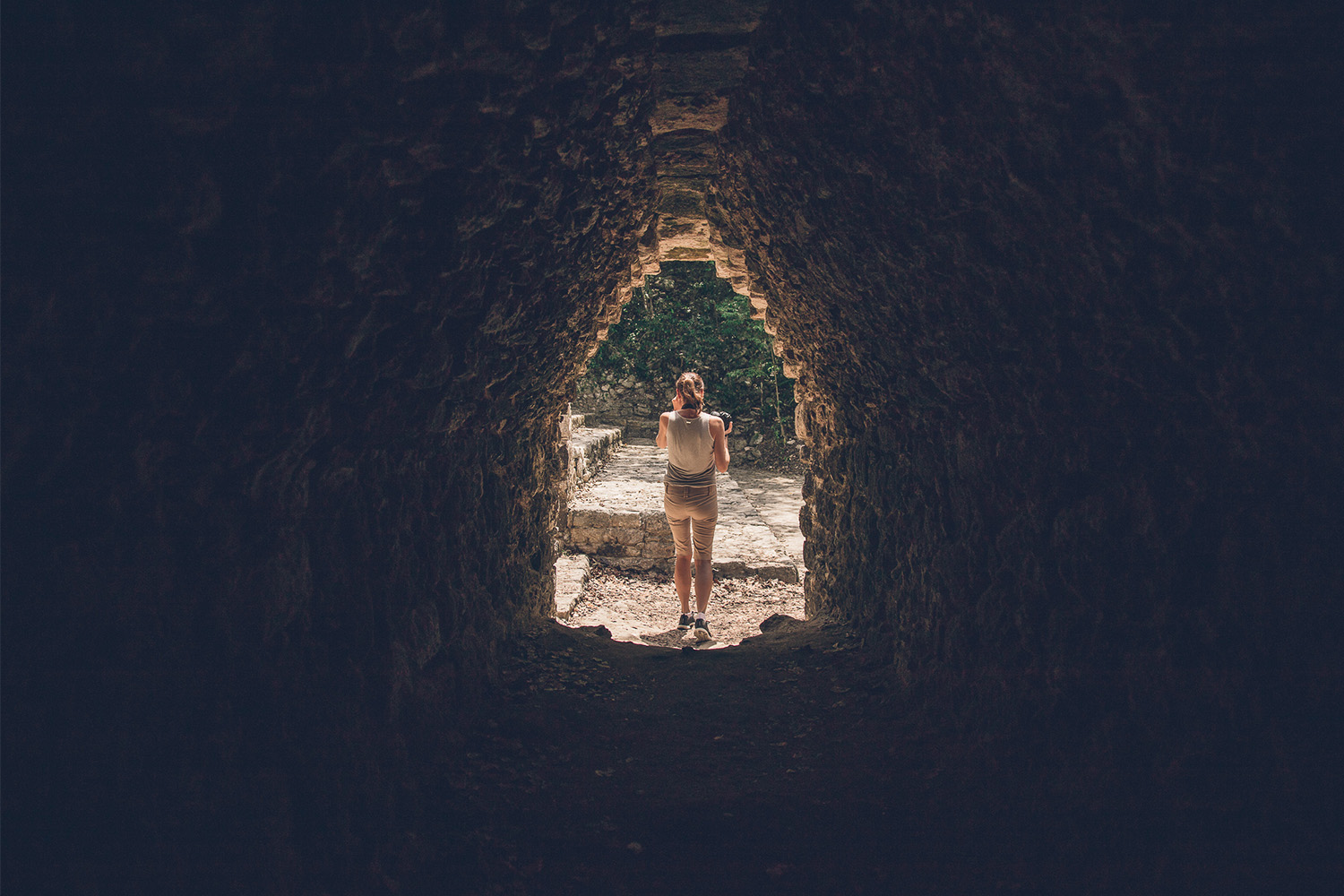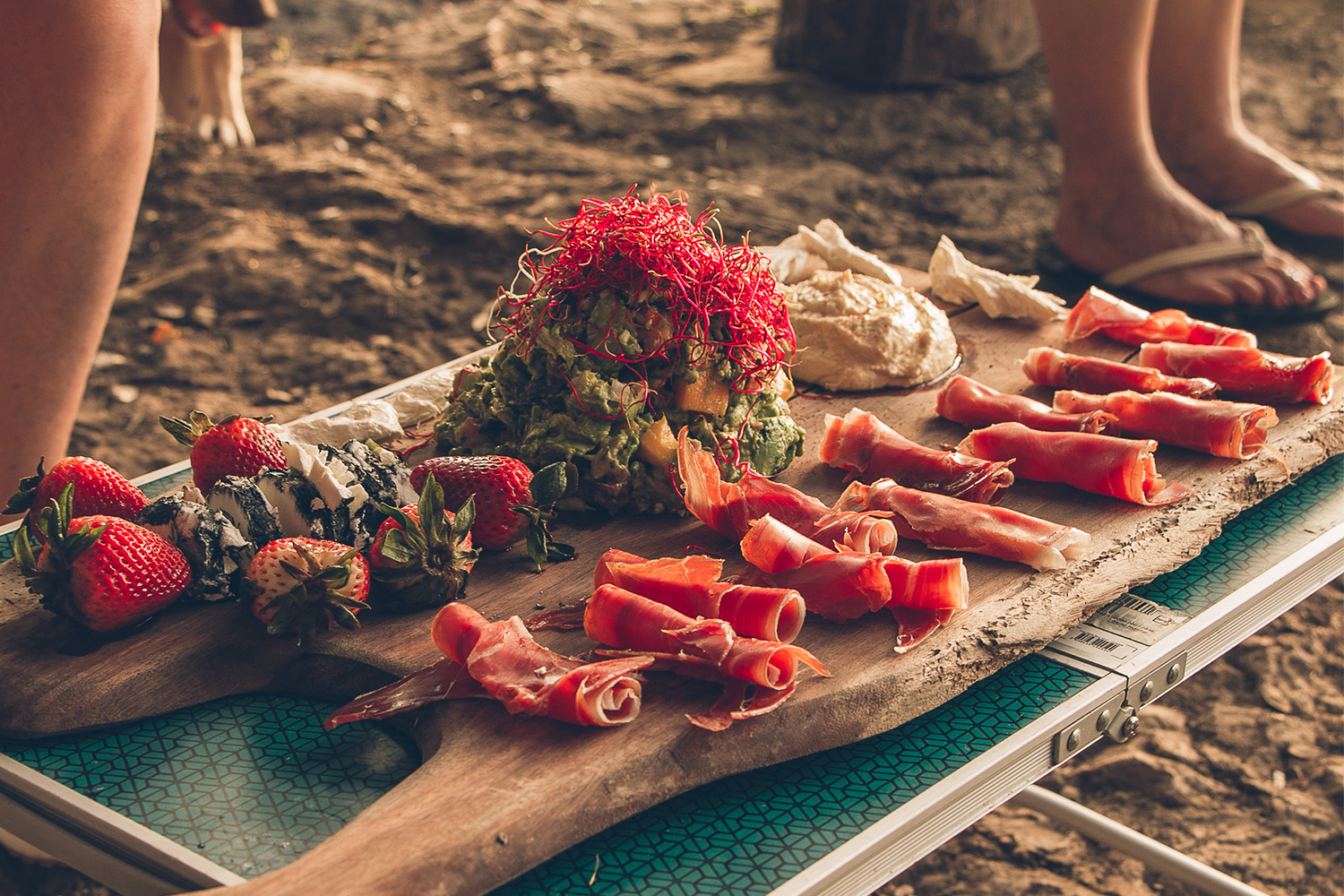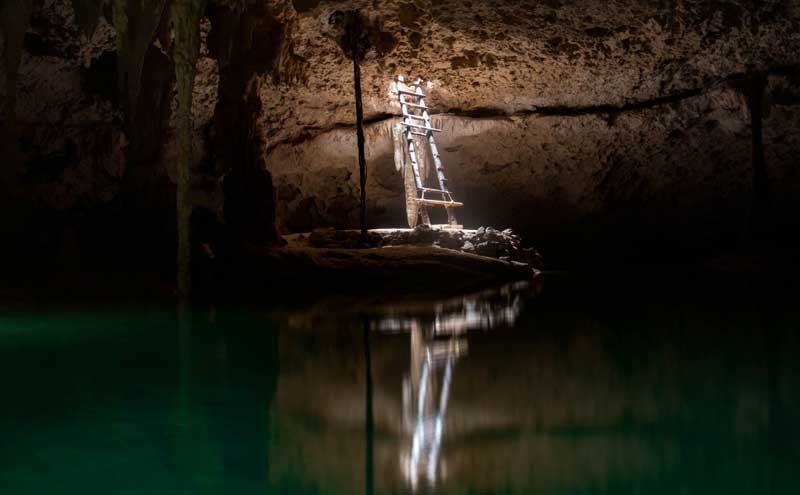 CENOTE
The Cenote we carefully choose is one of the most beautiful and virgin underwater caverns in the peninsula. This natural pit or sinkhole is the result of the collapse of limestone bedrock that exposes pure groundwater underneath. Major Maya settlements required access to adequate water supplies, and therefore cities, including the famous Chichén Itzá, were built around these natural wells.
Some cenotes played an important role in Maya rites. Believing that these pools were gateways to the afterlife.
We will enjoy Snorkeling through the underground rivers. This Cenote belongs to a Mayan family and is part of the biggest system of caves with water in the world. The crystal clear water is perfect for a nice and refreshing swim. "Believe us when we say that this is the most beautiful Cenote in the Riviera Maya". It's away from crowds because they receive only private groups to generate the smallest impact with our pass.
COBA RUINS
Our second destination will be one of the most spectacular Mayan sites in the world and the only one where you can climb to the top.

The site is the nexus of the largest network of stone causeways of the ancient Mayan world, and it contains many engraved and sculpted stelae that document the ceremonial life and important events of the Late Classic Period (AD 600–900) of Mesoamerican civilization. Enjoy the trip with a bicycle and explore this ancient civilization where you will learn how to do Photography using the Canon DSLR camera that we will provide to everyone in your private group.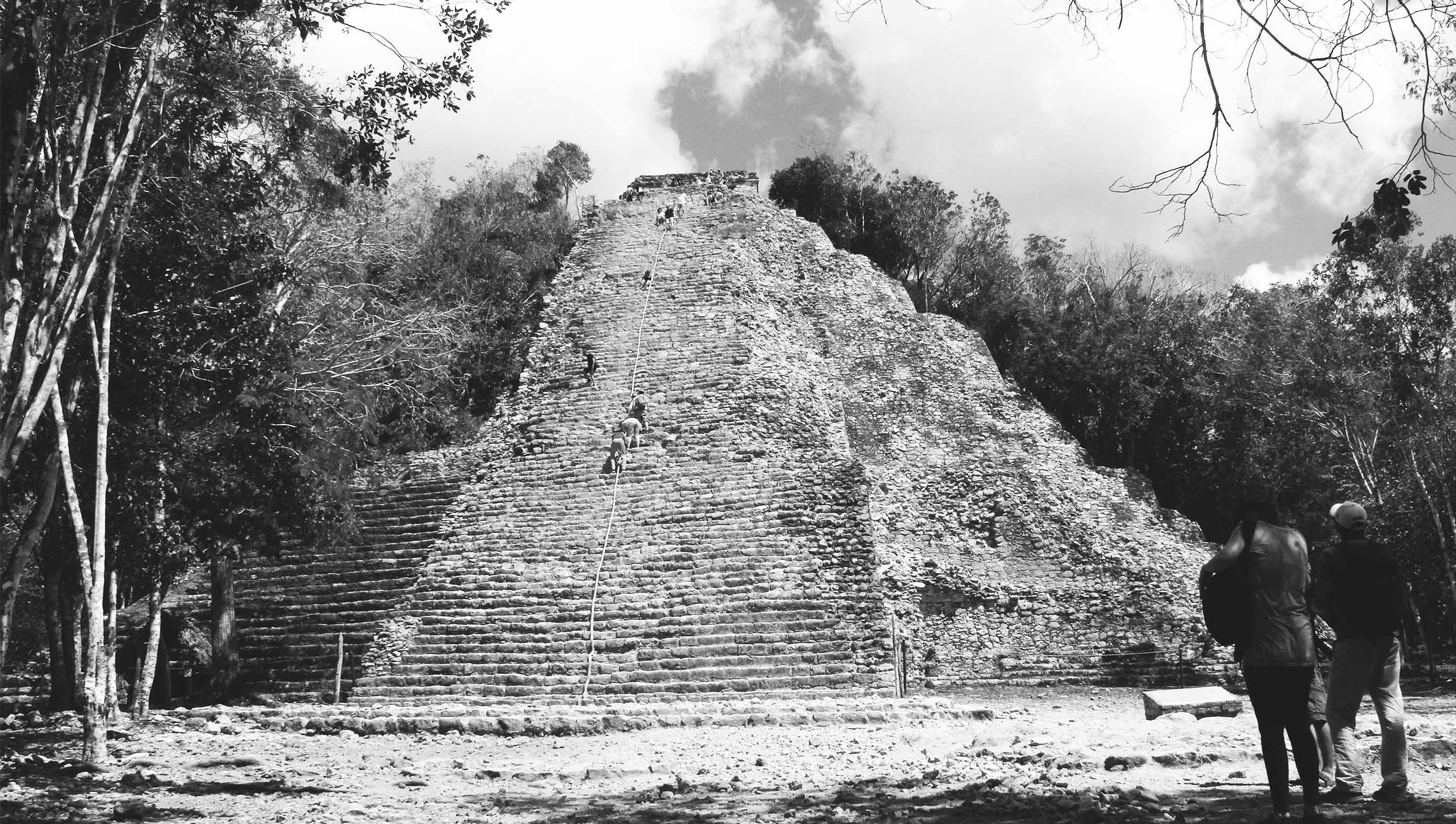 PREMIUM BRUNCH IN LUXURY RETREAT
Coqui Coqui Coba Residence & Spa Will unleash your inner explorer, this two-tower hideaway offers guests a completely new idea of luxury relaxation with stunning views of the Mayan pyramids.

There ́s nothing compared to this peaceful retreat in the middle of the jungle. You will taste the original cuisine of modern Mayan dishes and the magical atmosphere of this wild and mysterious place.
MAYAN VILLAGE
Enjoy the warm hospitality of a Mayan family in their own house and learn about their history and socially segregated culture. This first-person encounter in a Native Village will give you a taste of sincere Mayan generosity. You and your companions will get to know their way of life, the colors, artifacts, ingredients, aromas, knowledge of medicinal plants, religion and more.

We believe in the power of travel to change the world. With your visit, we help the communities to grow and the people you meet to live a healthier, happier life.

We will enjoy their culture and find local goods and handicrafts. All this will add an intimate range of subjects for our photography experience. Portrait photography will be our focus.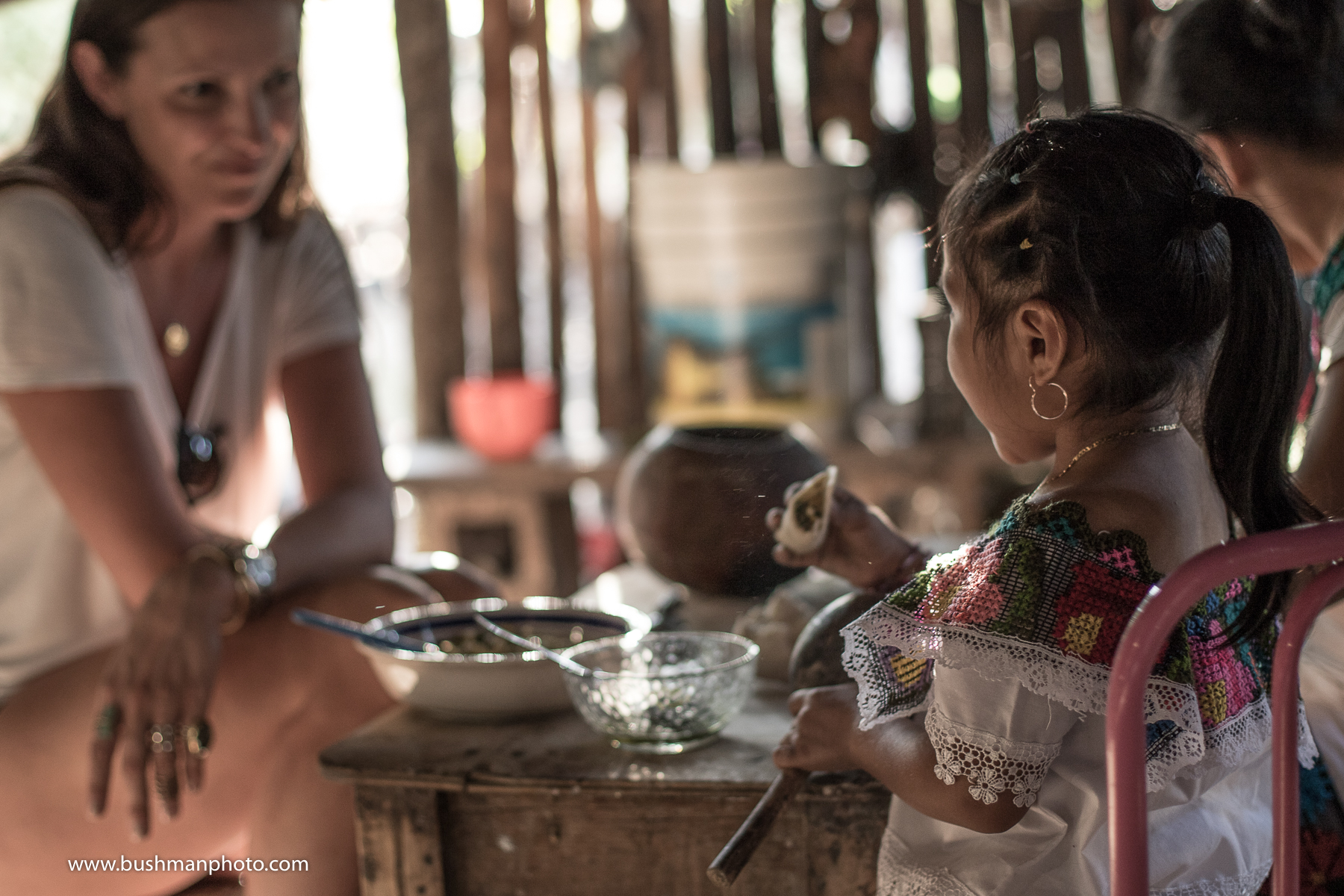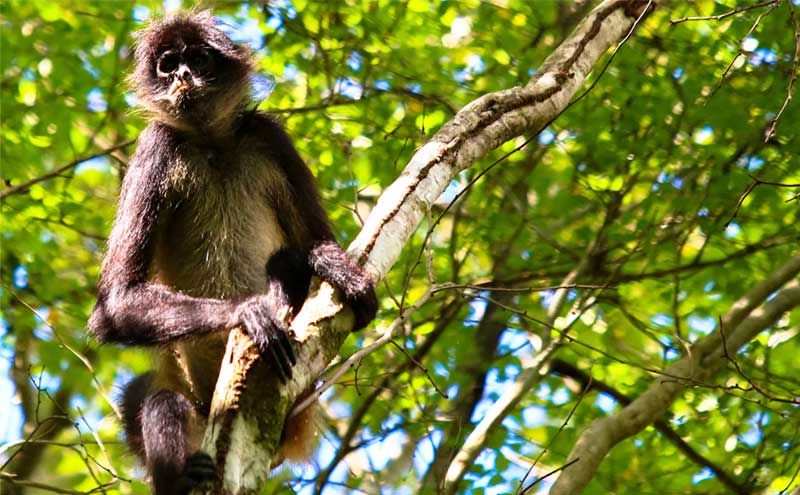 JUNGLE - MONKEY SANCTUARY
Few places offer such a spectacular variety of natural environments as the Mayan region. The main reason for the incredible exuberance of animal life in the area is the lack of major human settlements. The absence of man has allowed the character of the landscape to remain practically unchanged for centuries. This is a place where we will follow the trace of Spider and Howler Monkeys while enjoying the hike through the Jungle.
VIRGIN LAGOON
What a better way to end up the day, embrace yourself with a beautiful sunset sitting on a deck drinking wine and listening to the sounds of nature.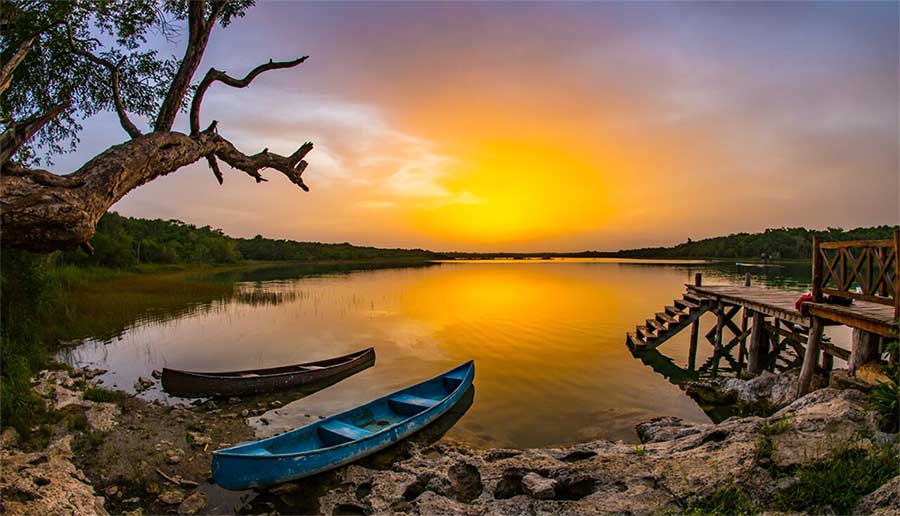 CONNECT WITH FASCINATING PLACES, MEET AMAZING PEOPLE
ENJOY TRAVELING, ALLOWING THE COMMUNITIES YOU VISIT TO GROW HEALTHIER AND HAPPIER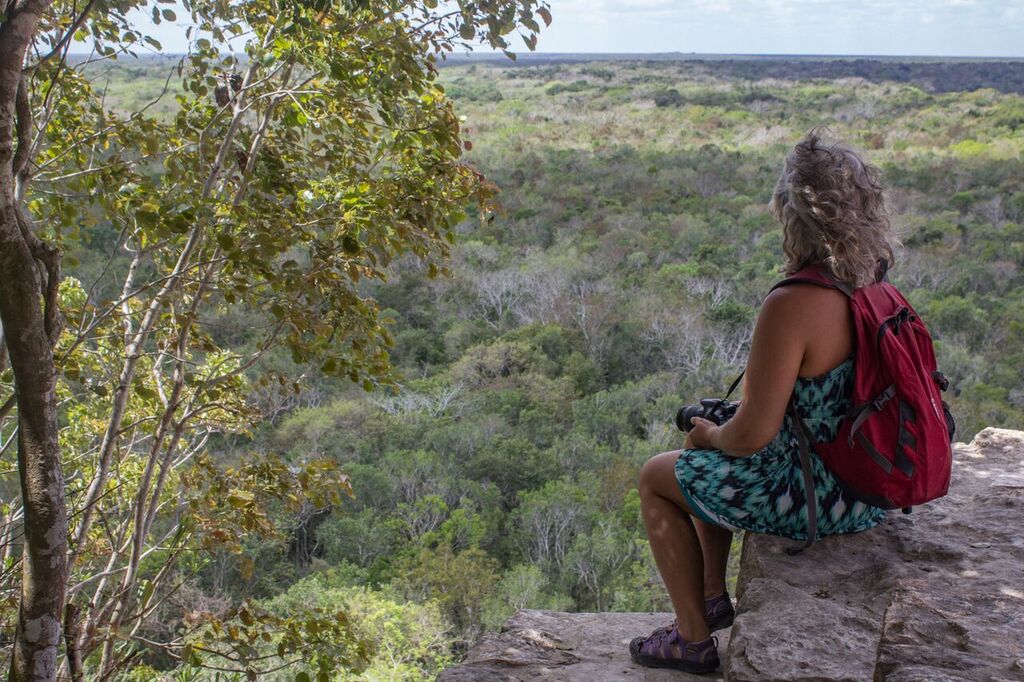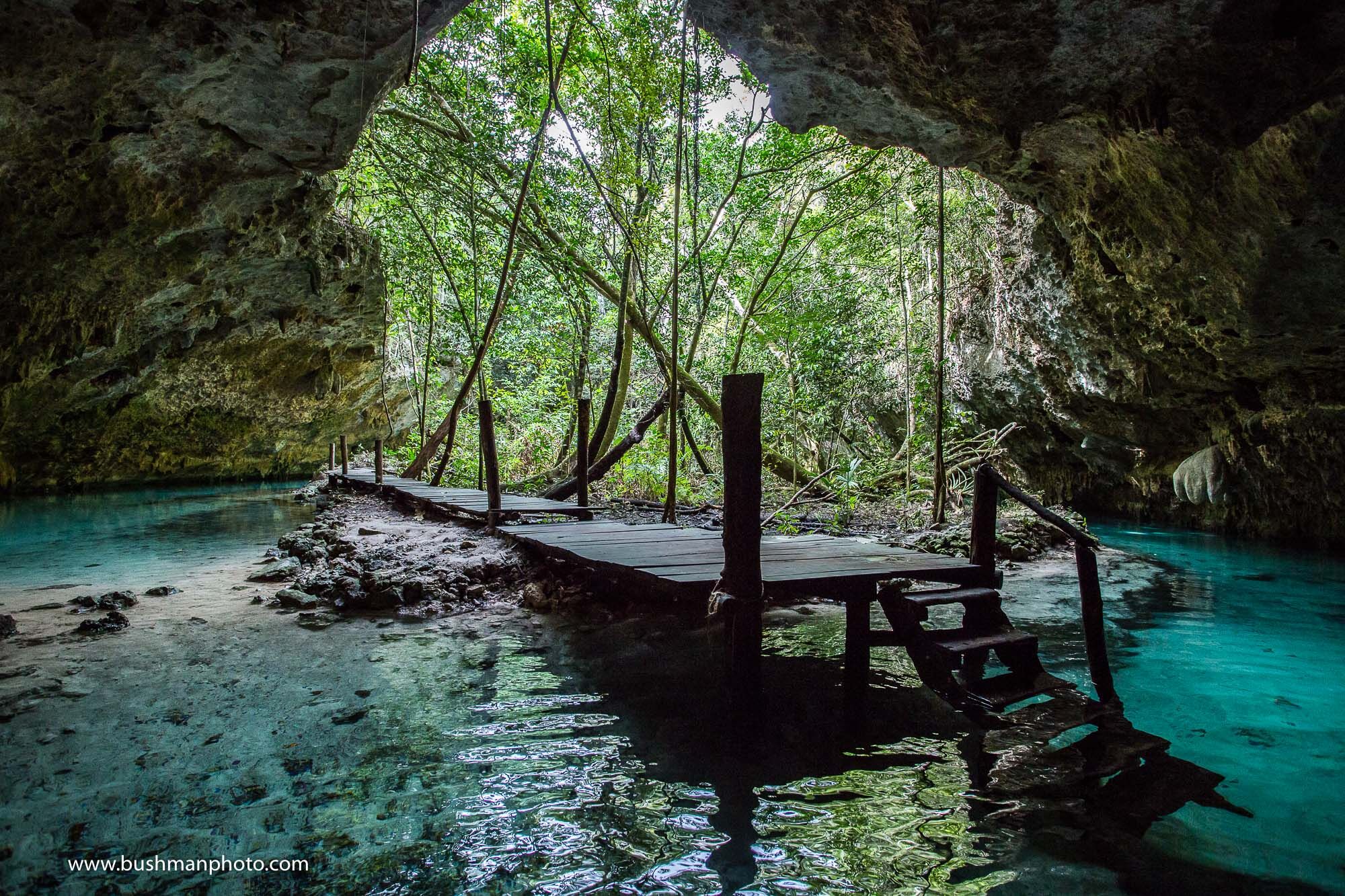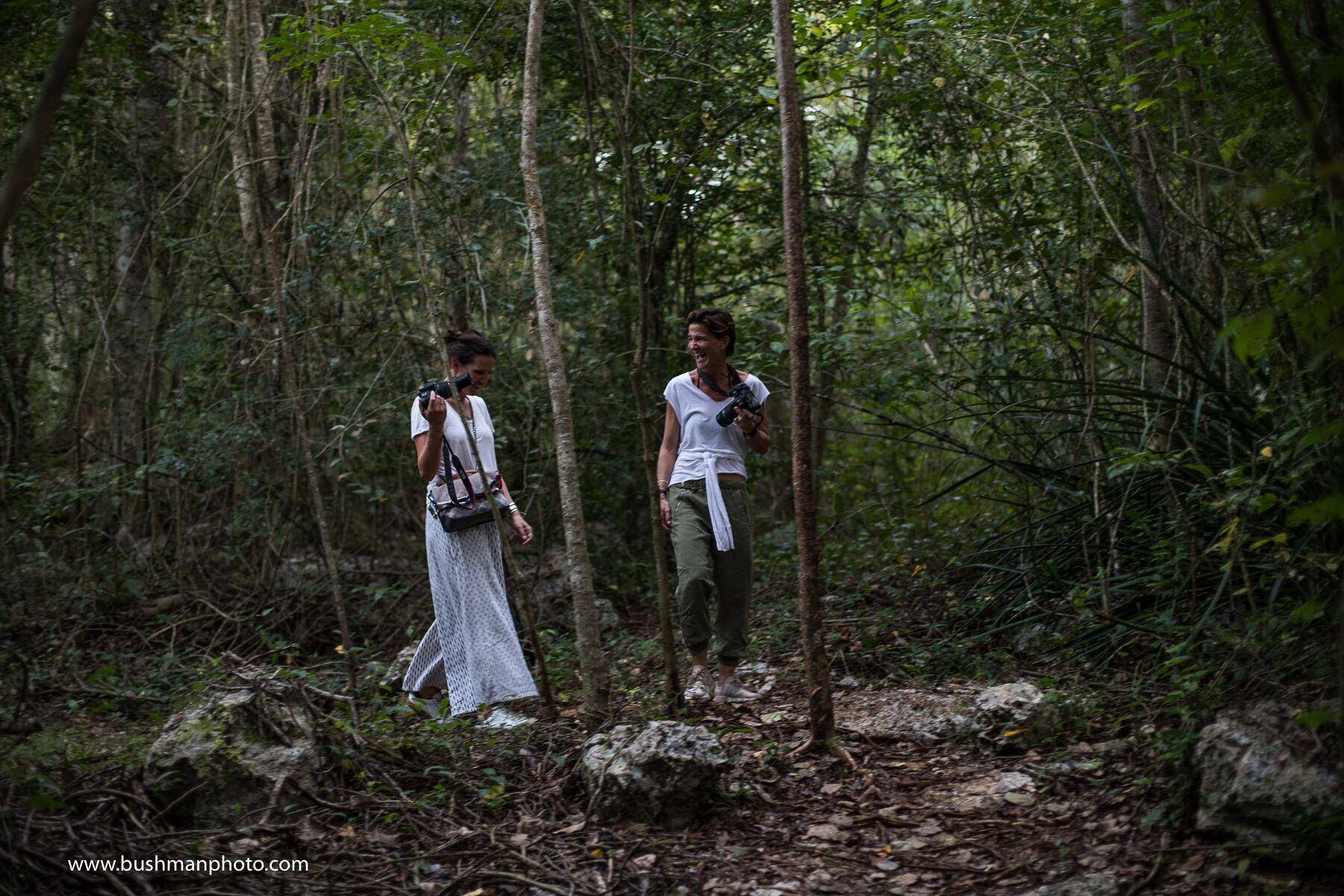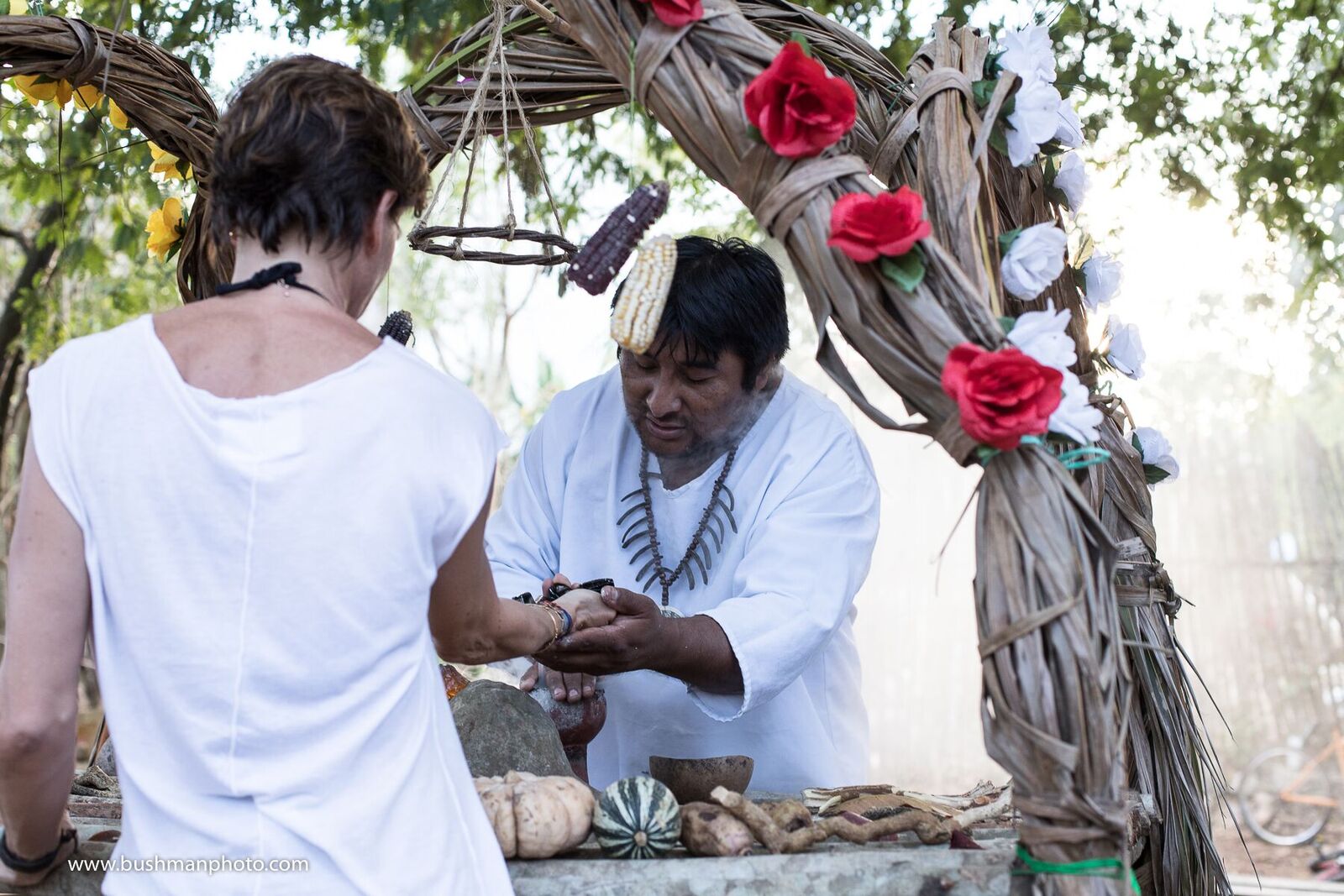 Highlights
Learn Photography while traveling away from massive tourism.

A Photo Shoot from a professional photographer during the experience.

Snorkel in the biggest cave with water of the world.
The best portrait photos in the intimacy of a Mayan family.

A fascinating feeling of taking outside wildlife photography in a Mayan Jungle.
Places You Will Visit
Hidden Cenote (underwater cavern)
Coba Ruins
Coqui Coqui Eco boutique Residence & Spa
Mayan Village
Monkey Sanctuary (Ramsar Natural Reserve)
Virgin Lagoon
Know before you book
Children under 5 are not allowed
Children from 5 to 11 have a special rate.
If you have a heart condition, you should not participate.
If you are pregnant, may not take part.
Min 2, max 8 people.
You must be able to walk on unpaved or uneven terrain. This activity operates in most weather conditions.
This activity operates rain or shine.
You should wear comfortable clothing. - "layered clothing," "long pants," and "a hat" are also acceptable, as well as any necessary combination
The private workshop-tour includes:
DSLR reflex Canon Camera with two lenses per person
Professional photographer / guide
Morning Box Lunch
Premium Brunch in luxury retreat Coqui Coqui Eco boutique Residence Spa
Suv Transportation – Pick up and drop off at your hotel
Entrance fees to the different sites
How to book your private tour
Select your desired Photographic Safari
Choose a date in the panel.
If no space is available on the desired date choose the next day in a green box.
Select the Qty of Child and Adults. (Minimun 2 pax)
The prices goes lower when the Qty increases
Fill in the booking form. And be very specific on your Pick up Details.
You must contact Bushman Staff immediately after booking to confirm your reservation and arrange transportation. Use the contact details on the voucher received by email.
Please send us an email or whatsapp us (+52 1 984 169 22 92) for any questions.
Searching Availability...