SEAWEED: An eye-opening gift from mother nature.
Being born and Raised in the Mexican Caribbean has gifted me with such an extensive and diverse collection of experiences, adventures, life journeys, and mystical connections, all of which I cherish and share whenever there is someone willing to hear out a local voice.  Clear Turquoise water with shades of jade and emerald tones have been around me since I remember, and I could never see myself driven away from them. Sadly, our precious planet can only take so much, and the massive arrivals of Sargassum are living proof of our ecological impact on the earth.
At the beginning this seaweed issue created a fatalistic overcast in my positive mind scheme, until remembered that the Mexican Caribbean is plagued with a wide variety of activities, experiences, cultural destinations, Mayan temples, breathtaking Lagoons, unparalleled freshwater pools in the middle of the jungle (cenotes), pristine clear water lazy rivers in the middle of mangrove immensity, and so many more life-changing destinations. Sargassum seaweed has affected one of our charms, but our destination continues to boast a magnificent array of fascinating possibilities, allowing us to deliver life experiences to anyone gliding through our blessed grounds.
When I was a young kid my drive was to become a detective, Tv Anchorman, professional soccer player or any other cliché line of work, never did I picture myself as a private tour guide!  As a Bushman Photography tour guide, I pride myself with a beautiful responsibility, and this is to provide private experiences for likeminded people seeking a greater purpose in life, all of this away from the crowds in intimate breathtaking scenarios. Morning dew set upon fresh green grass surrounding the most magnificent Mayan Temple; contemplating the first gentle sunrays embracing ancient engraved rocks; feeling such intense energy with only two more people to share with, reassures I am on the right place doing the right thing.
I love Capturing the essence of beautiful souls that decided to move away from massive tourism, and surround themselves with lush exotic destinations that inspire them to keep looking off the beaten track! Bushman tours provide the best scenario to be lured into the fascinating world of Photography, you can choose between having your own DSLR camera to capture mesmerizing moments, or have your private Guide/Photographer do it for you.
All this worldwide bad press on Sargassum seaweed affecting our destination is just a wakeup call for us to support and upkeep sustainable low impact tourism and spread the word on ecological conservation. Such a rich cultural, natural and ancestral environment at our disposal, we must not only focus on the overrated beach line, on the other hand, but we should also be driven to continue exploring the unexplored!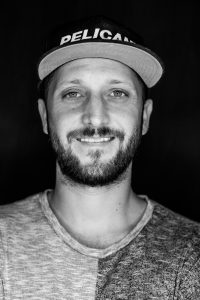 Written by
Yosua Gonzalez