Not everyday we receive the visit from some one like Timea Vajna. She is a professional model from Hungary living in Los Angeles. We picked her up in the Nomade Hotel, one of the most trendy hotels in the world in the hotel area of Tulum. The day started with a visit to the Ruins of Chichen Itza one of the New  7 Wonders of the World. An archeology guide told us the story from the start to the end, making it so interesting that the history classed was truely delightful.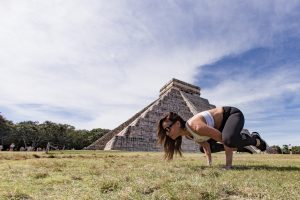 Then our next stop was the Colonial Town of Valladolid. This town is part of the Magical Villages Programme" which is an initiative led by the Mexican tourism department. To display influential towns in Mexico based on their natural beauty, cultural riches, or historical relevance to the country. Valladolid offers from colonial era churches and architecture to natural wonders. Funded by the Christian missionaries between 1552 and 1560.
Lunch with her gave us the chance to talk about our dreams, fears, next trips, passion and more. Timea is not only beautiful, she is an awesome woman full of storys and quite a long list of experiences around the world. She enjoys life as any common woman but with the courage and advantage of hanging with the jet set of the film industry.
Before going back to the Nomade Hotel we went to make a beautiful photo session inside the biggest Cave with water on the world.
The Sacactun system is the biggest cave with more than 347km. We are proud to share with you some of the pictures.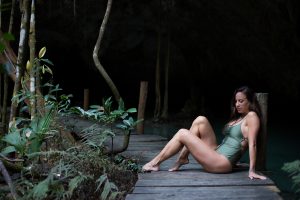 Timea we are greatful to have your visit and will never forget the experience of sharing our secret places with you.